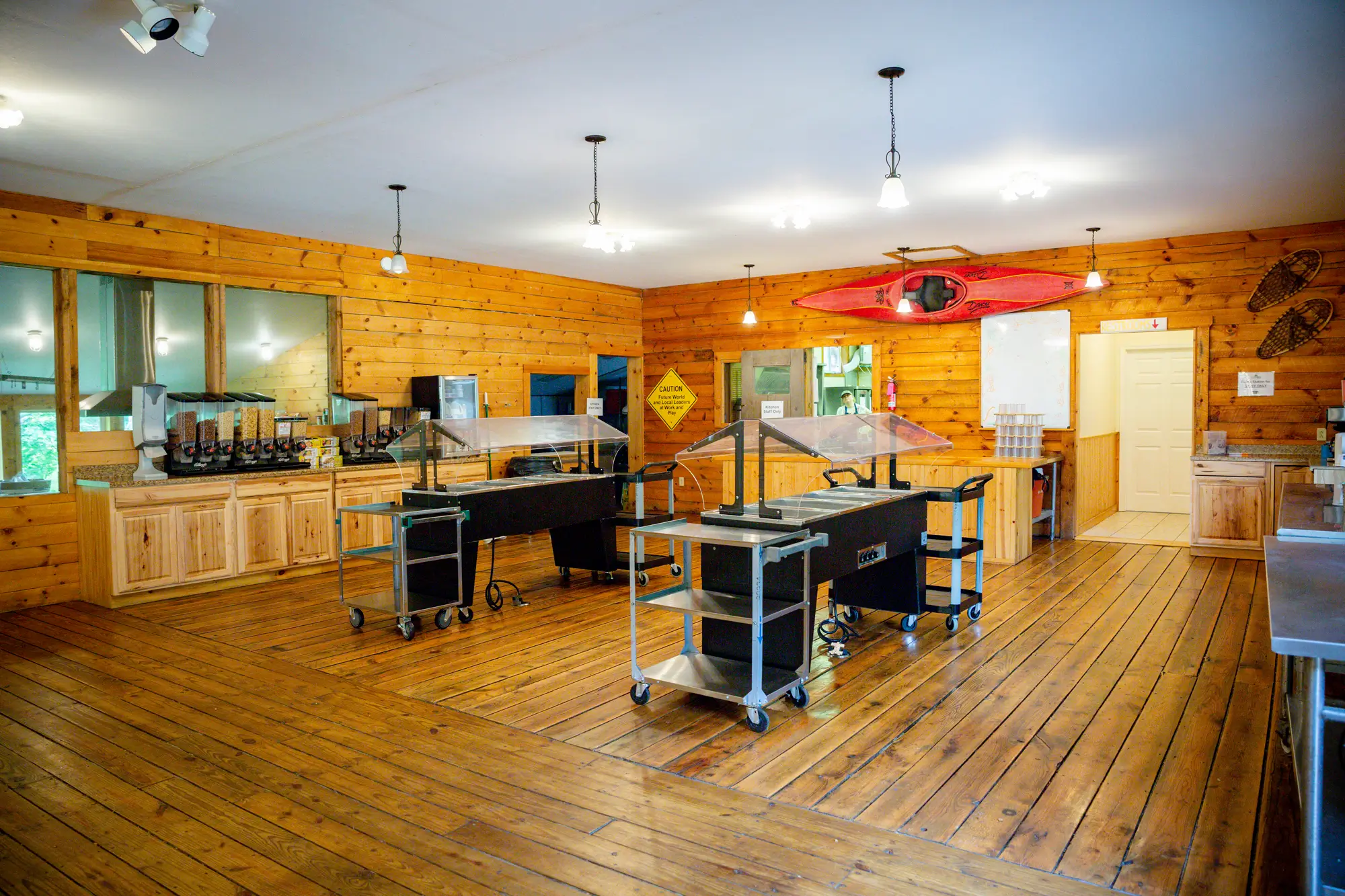 Welcome to "the Lodge"! Also known as the Dining Hall, the Lodge is a central part of the day at Camp Hidden Meadows. It is where we eat all of our meals in a buffet style setting. Campers sit with their cabin-mates for breakfast and dinner, but can sit wherever they choose for lunch.
Healthy Food, Happy Campers
Our campers and staff love the food at Camp Hidden Meadows! It is important to us that everyone in our community can enjoy their time at camp and stay healthy. Healthy and plentiful food options are vital for keeping us energized and strong for a full day of activities. Our Head of Food Service makes sure our kitchen is stocked with kid-friendly, well-rounded options. Campers never have to worry about being hungry with fruit break every morning and an afternoon snack between activities.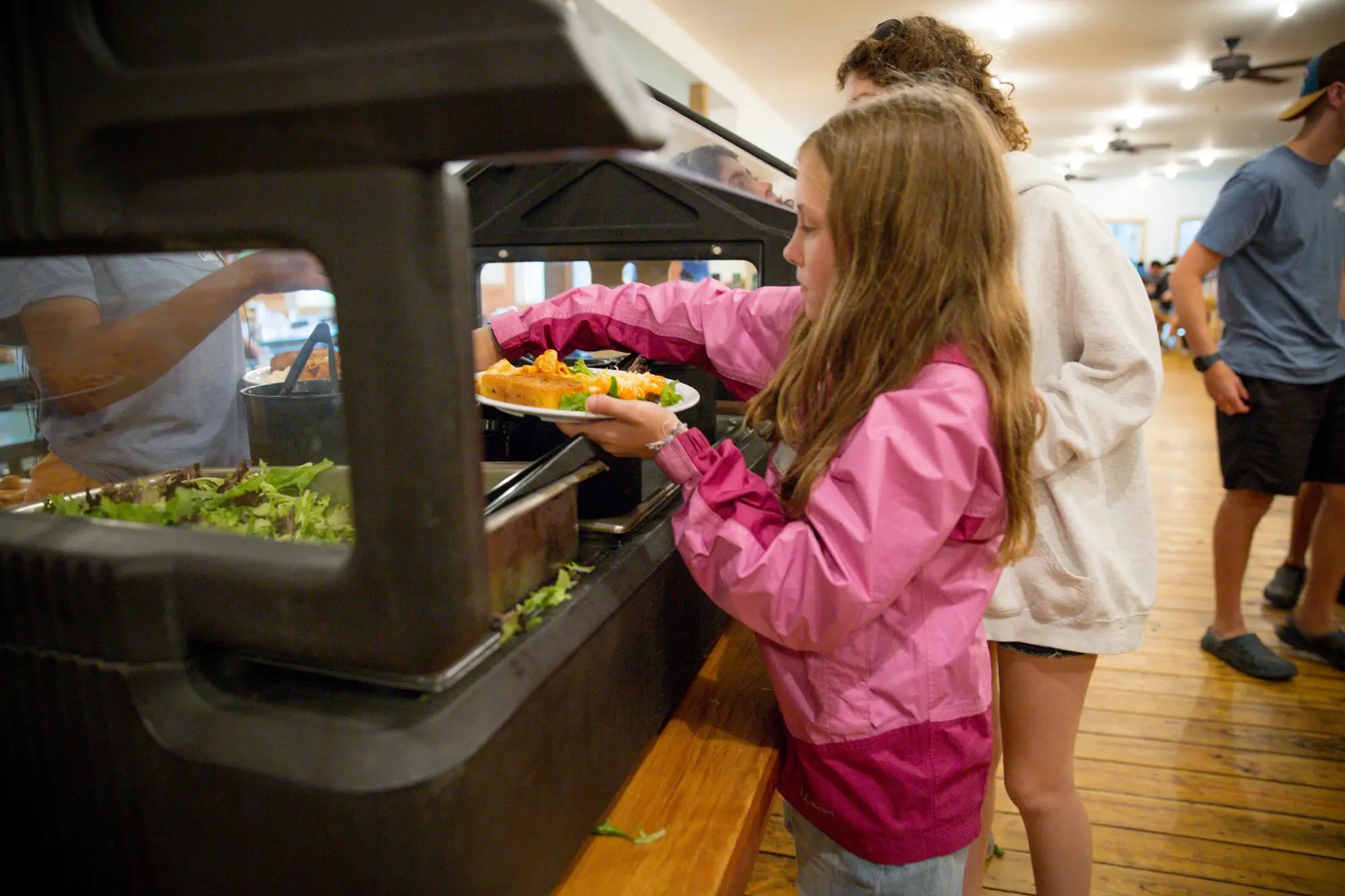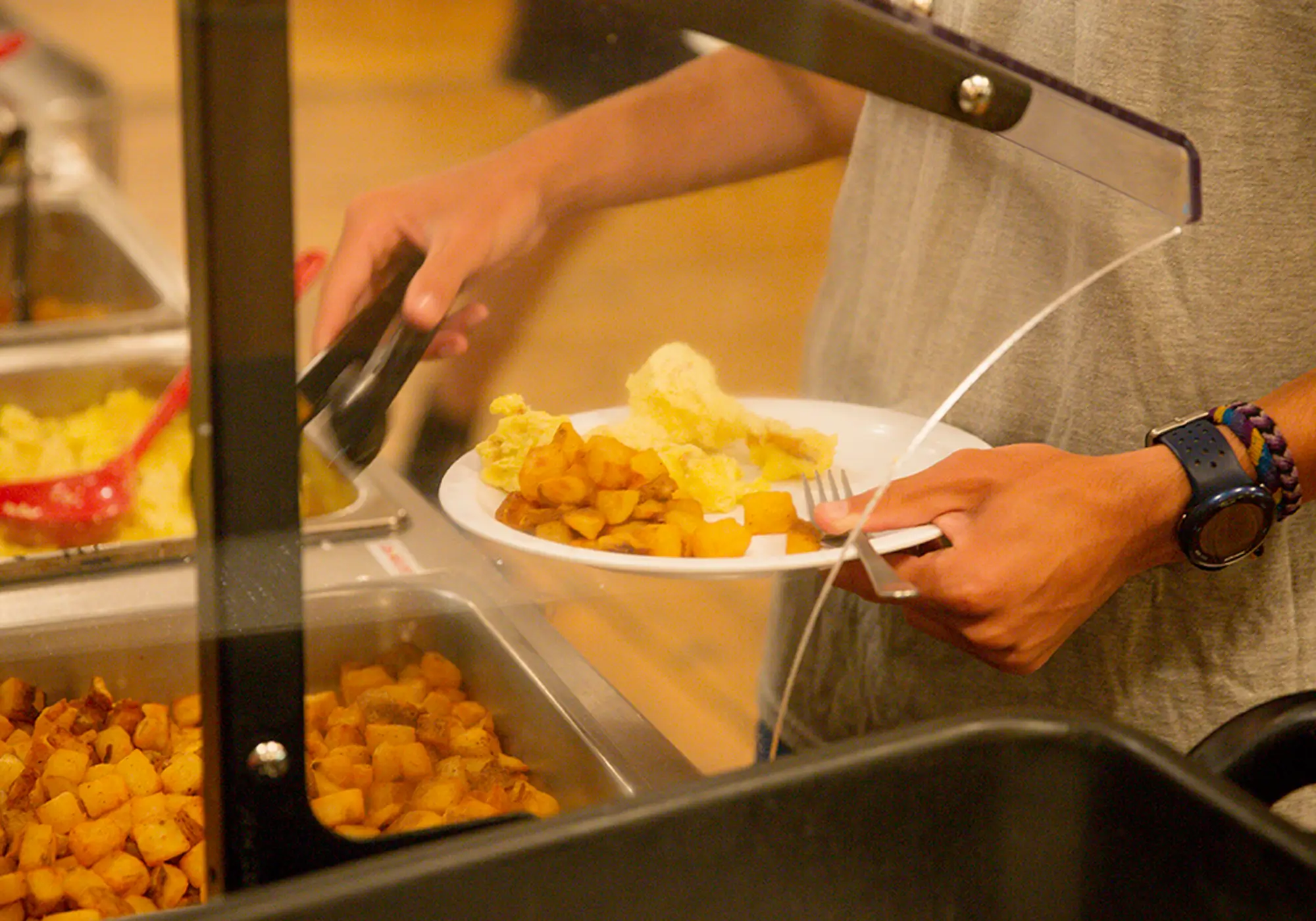 Camp Hidden Meadows can accommodate most food choices and allergy needs, including allergies to nuts, gluten, and dairy, as well as a vegetarian diet, as a few examples. We hire a specific Dining Hall Manager to work closely with the kitchen staff and our nursing staff to make sure we have options for everyone in terms of meals at camp and lunches on out-of-camp trips.
A Nut-Free Kitchen, a Nut-Free Camp
We have a nut-free kitchen and a nut-free camp, which is something we take very seriously. Communication is key, and it is important to inform us of any dietary needs well ahead of your camper's arrival. You will be prompted to include any dietary needs or allergies on the Health History form in your online CampMinder account.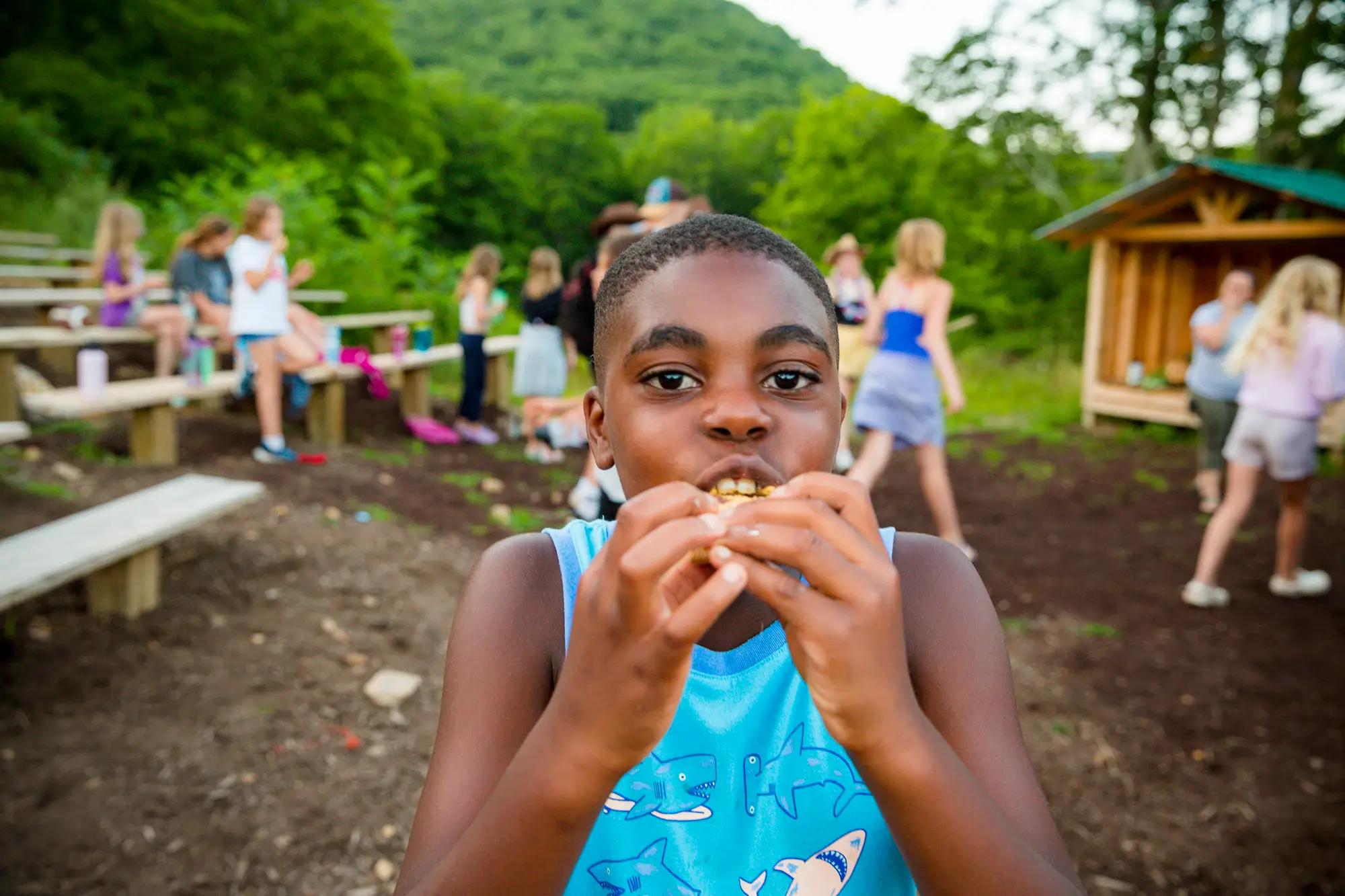 Contact us about your child's needs this summer. Contact us.