New Friends, Unique Experiences
The most important part of the Camp Hidden Meadows experience is Cabin Life. The cabin is your home away from home. Feeling safe and comfortable in the cabin is essential to a smooth transition into a week full of fun activities and new friends.
Nestled amongst the meadows, our riverside and hillside cabins are grouped in clusters based on age and gender. We are lucky in that our location at about 3,000 feet of elevation allows for a cool mountain breeze and plenty of fresh air at all times. All cabins have electricity and lights and are beautifully maintained. Girls' cabins have bathrooms inside the cabin while the boys utilize a shower house adjacent to their cabin. Showers include a private changing area.
Friendships to Last a Lifetime
At Camp Hidden Meadows, cabins are assigned to facilitate campers meeting new people and contributing to a greater sense of community. Campers live in cabins with other campers in their age group who are attending for the same session. We allow cabin requests, but cannot make any promises. The number of cabin requests is limited to allow opportunities to form new friendships. In addition to their close-knit cabin group, campers are also part of a "Village", which is a group of cabins of the same age group. We have four villages – Riverside, Meadowside, Hillside, Poolside – to designate the different areas of camp.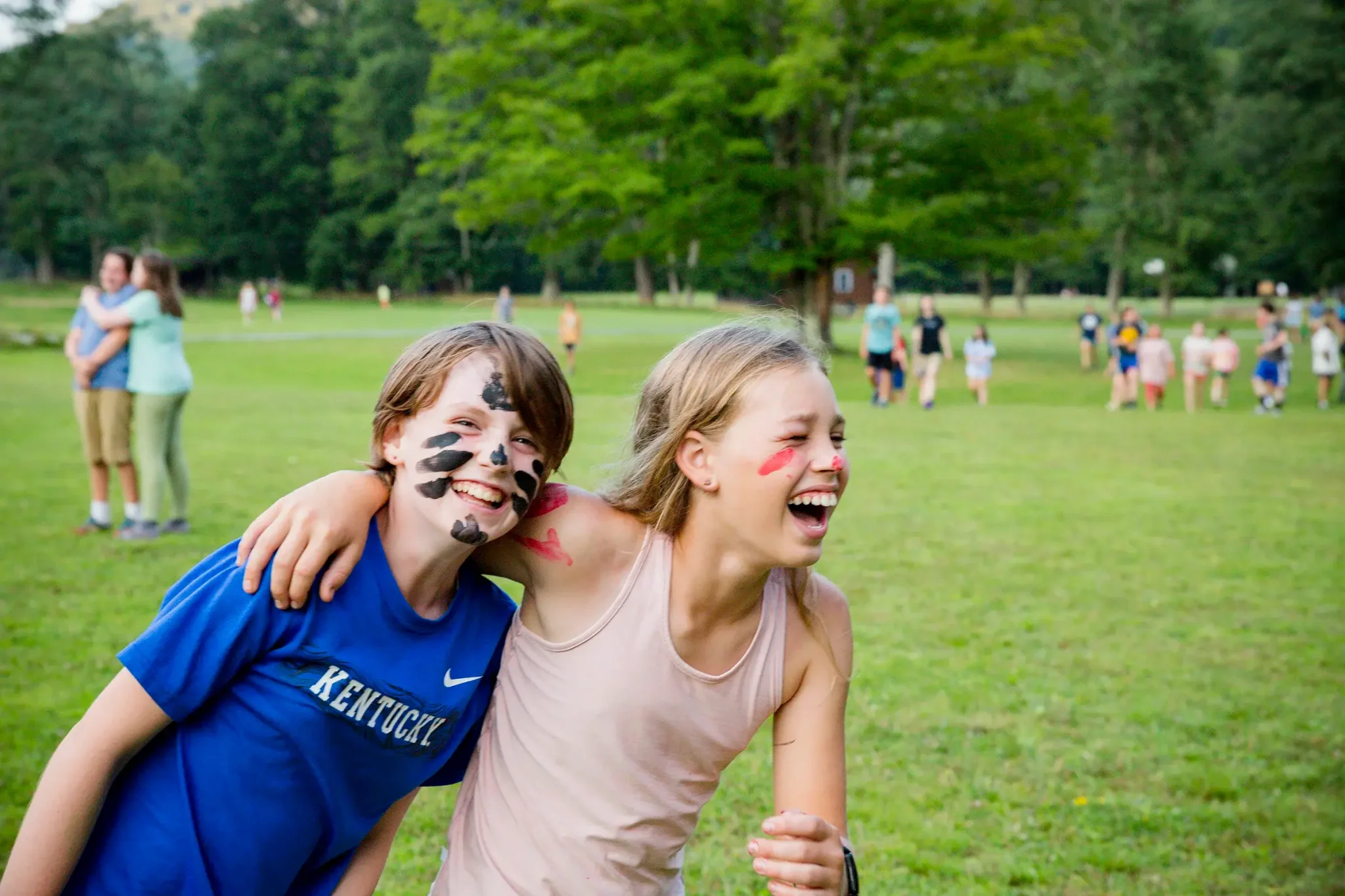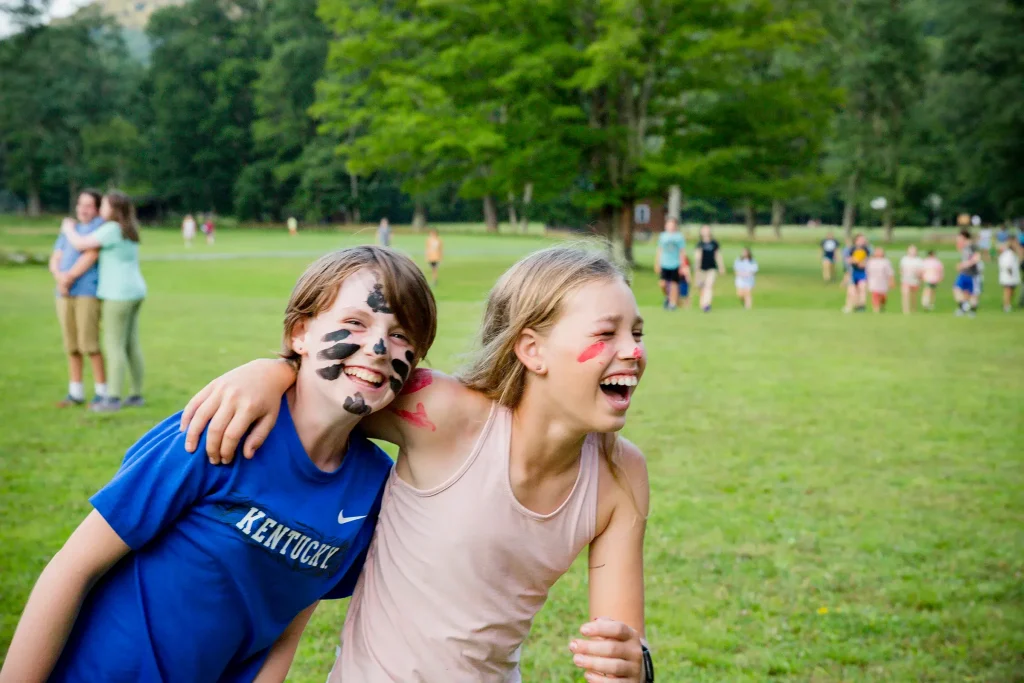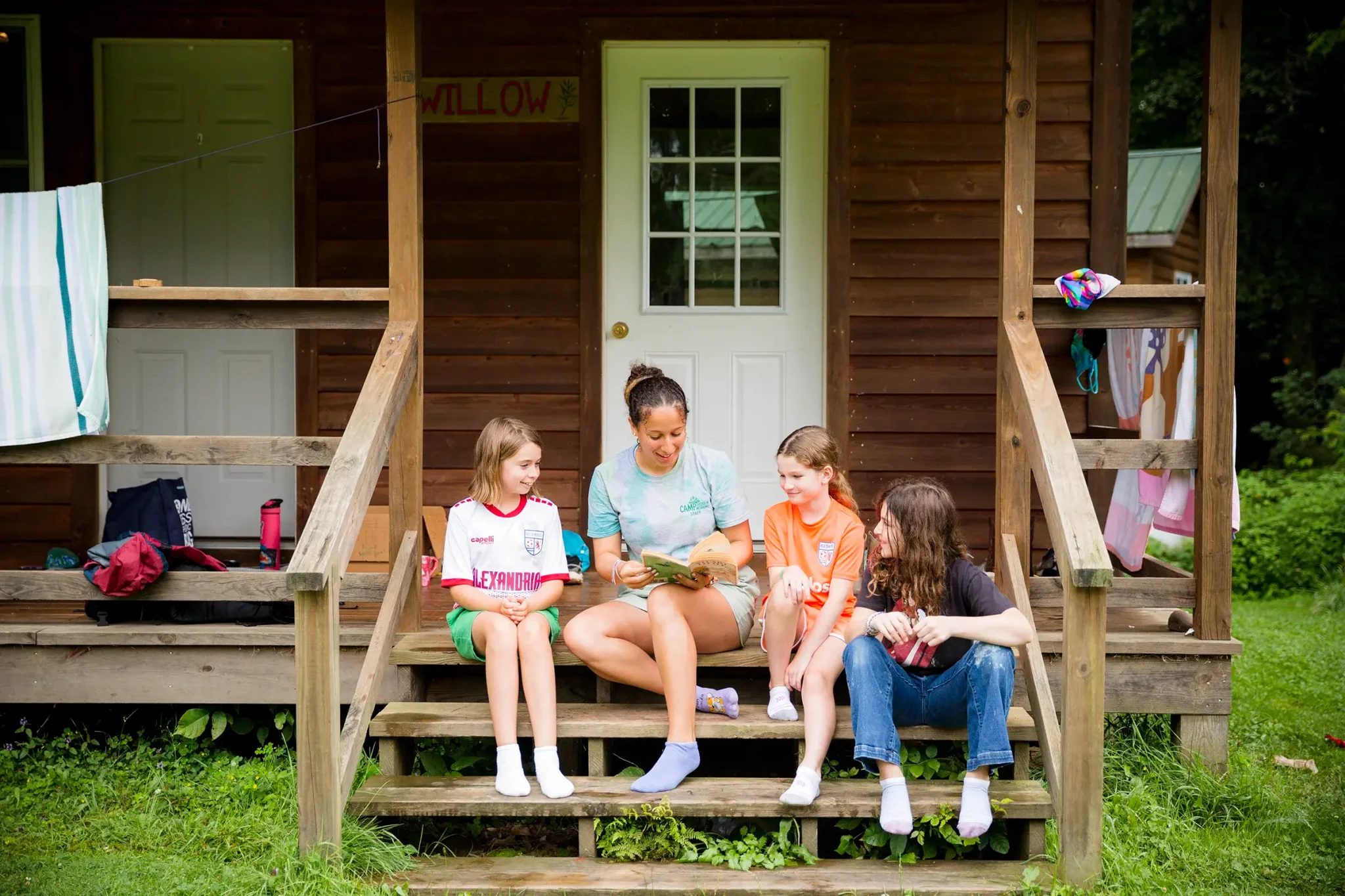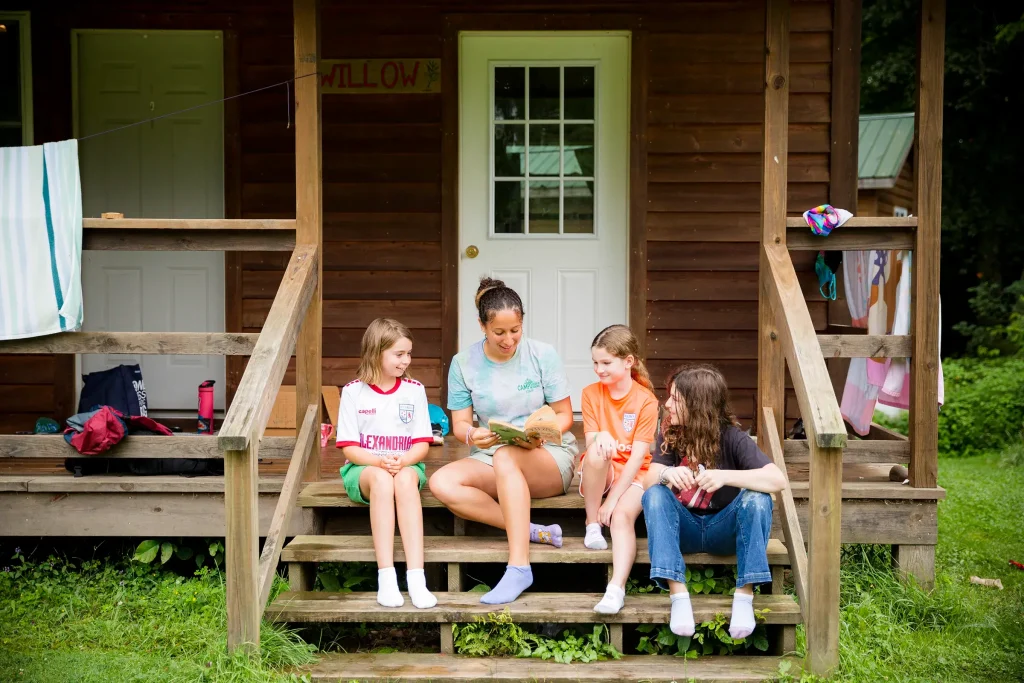 Child-Centered Counselors
The most important part of putting all of the pieces in place for camp is hiring a dynamic, child-centered staff of cabin counselors. Counselors live in cabins and are supported by our Village Leaders and Head Counselors. Our Counseling Staff go through a rigorous application and training process, and are dedicated to delivering a nurturing, exciting experience for each camper.
With campers and counselors from all over the world, every cabin is different. Our counselors understand their job is to give individual attention to each camper to make sure they are happy, healthy, and having an incredible Camp Hidden Meadows experience.