An outdoor community in "Nature's Mountain Playground"
There's no shortage of activities to choose from at Hidden Meadows, so every camper has the chance to step out of their comfort zone, try something new, and build their confidence.
A new definition of adventure
No desire to zipline? No problem. Choosing your adventure means you get to decide! As long as you leave your comfort zone, we don't care if progress is measured in miles or inches. Although, we highly recommend the zipline, too.
Camp can feel like a game, but we don't keep score. Our summers don't end in superlatives or award ceremonies—we all win by trying something new.
Camp is a place for exploring. This means our community supports saying "yes" to something you've never done, and saying "no" to something you don't want to do. We do our best to make sure campers get to do the activities they want, not what we assign them.
Our on-site activities allow campers to try numerous new things (and old favorites) without having to leave camp. Our choice of activities is as diverse as our campers: we offer arts, adventure, aquatics, traditional camp crafts, and sports.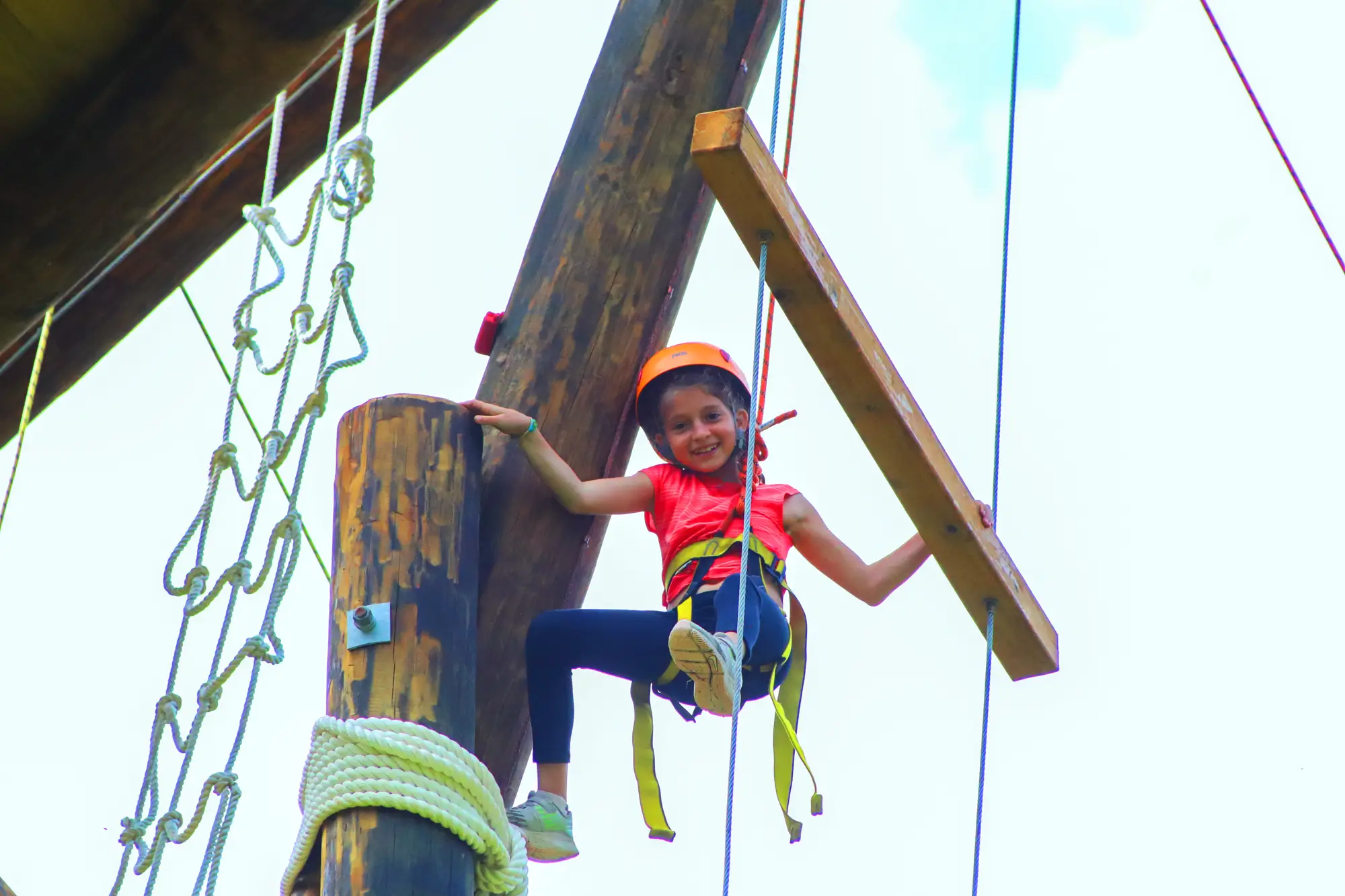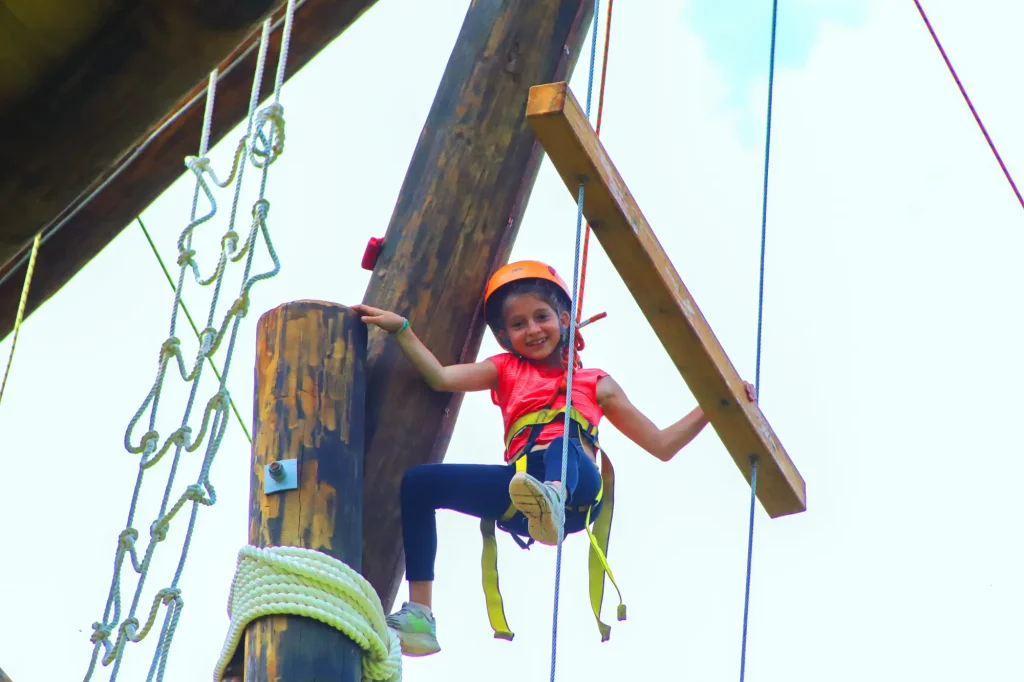 Climbing
Outdoor Living Skills
Organic Farming
Fishing
Mountain Biking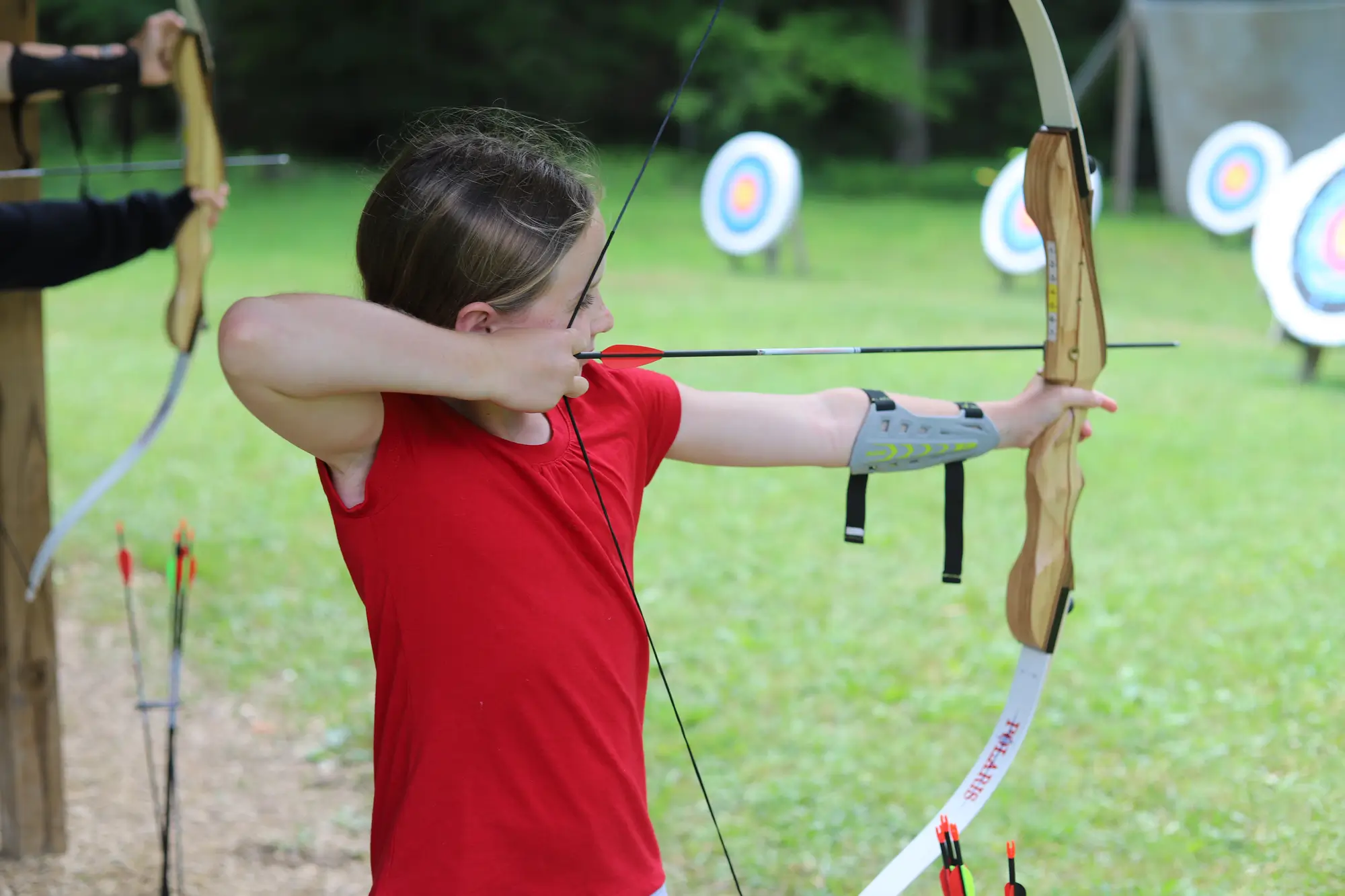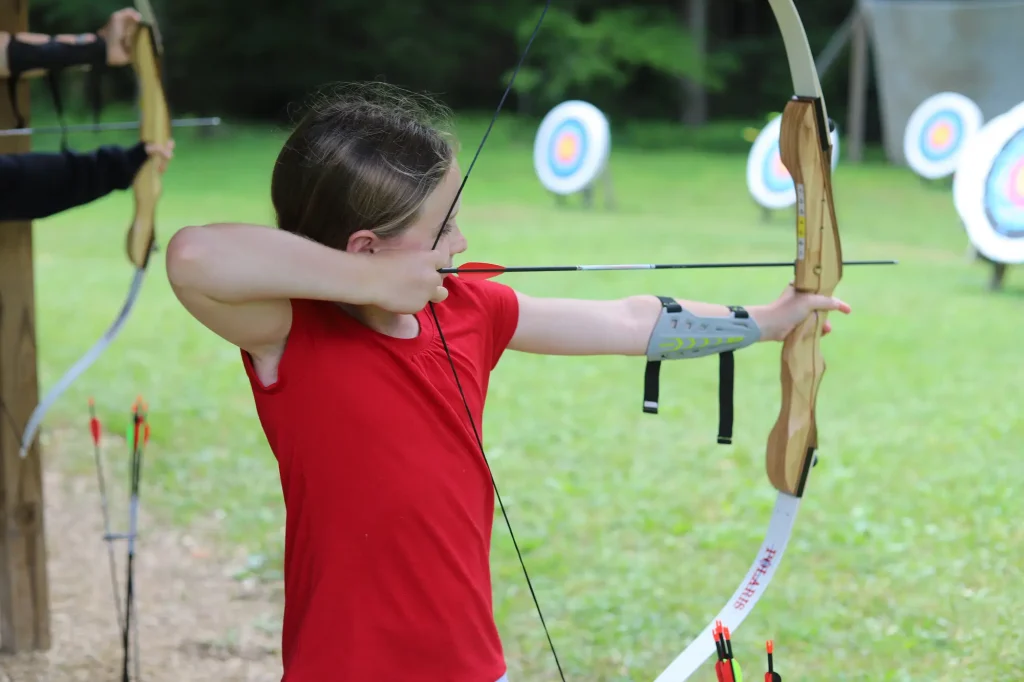 Archery
Aquatics
Soccer
Volleyball
Basketball
Yoga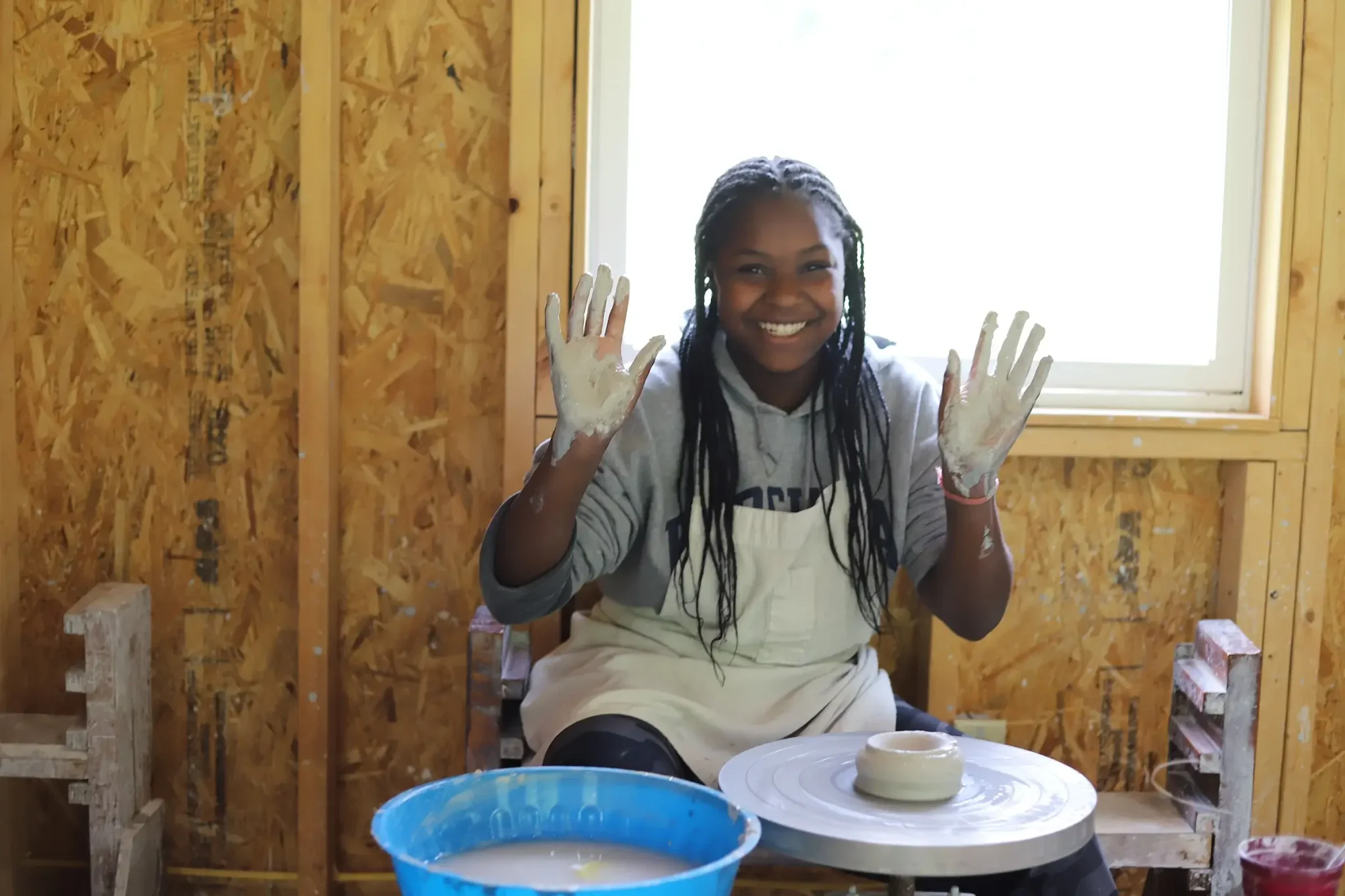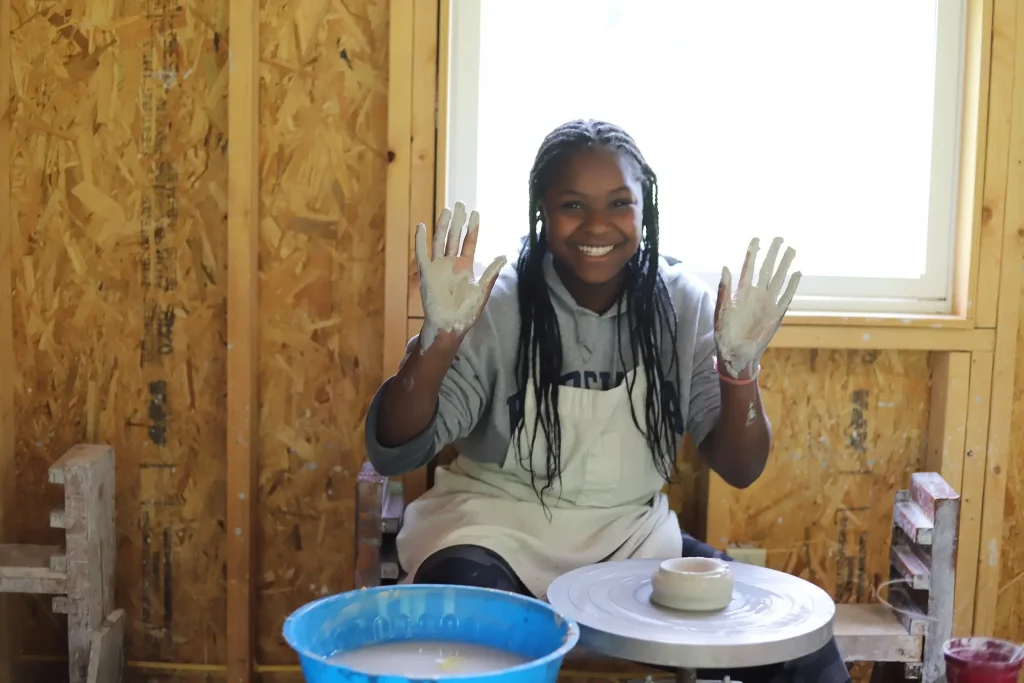 Fine Arts
Pottery
Drama
Creative Writing
Arts and Crafts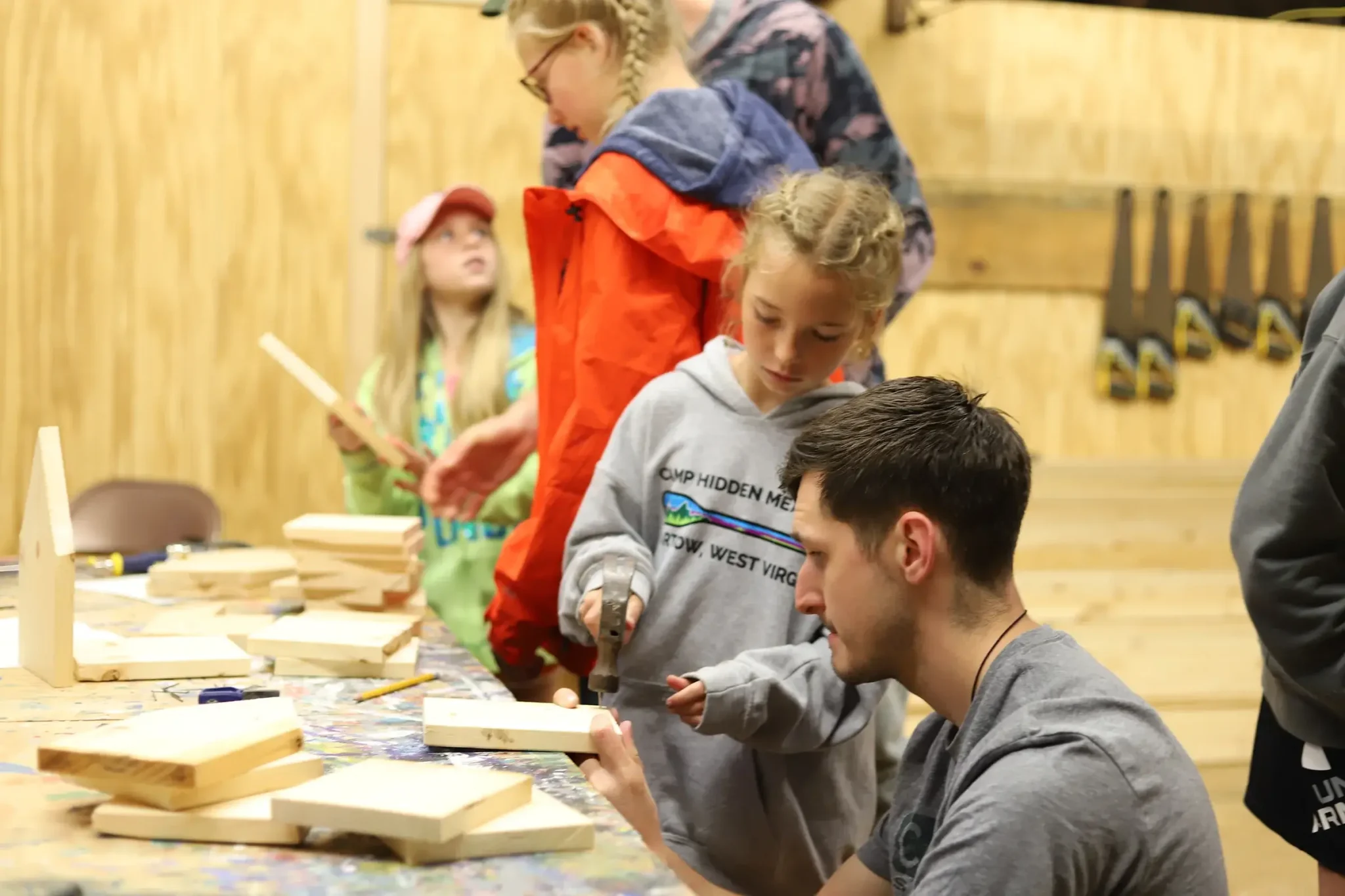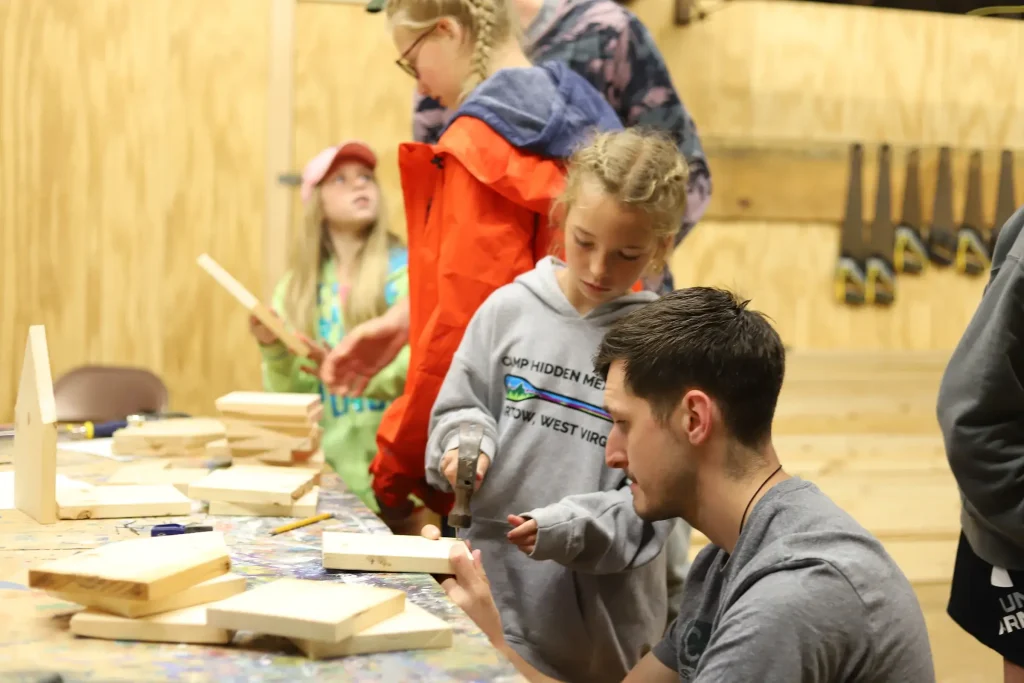 Woodworking
Rocketry
CHM Radio
CHM Newspaper
Culinary Arts
Our off-site activities give campers the opportunity to explore the natural beauty and world-class outdoor recreation that surrounds us in West Virginia. Campers can unlock additional adventures as they get older and their skills progress. Or, enjoy summer classics like stand up paddle boarding and overnight backpacking.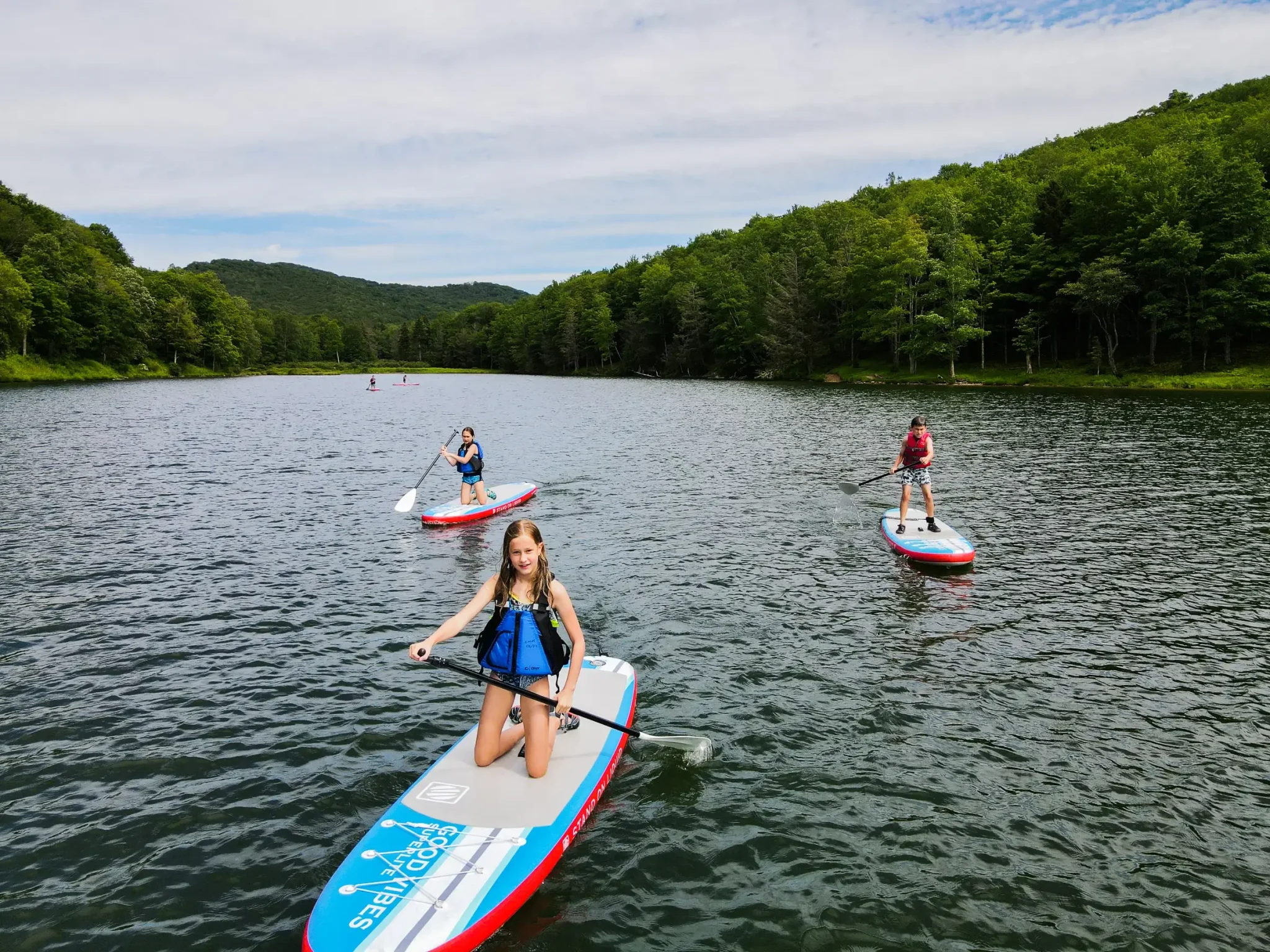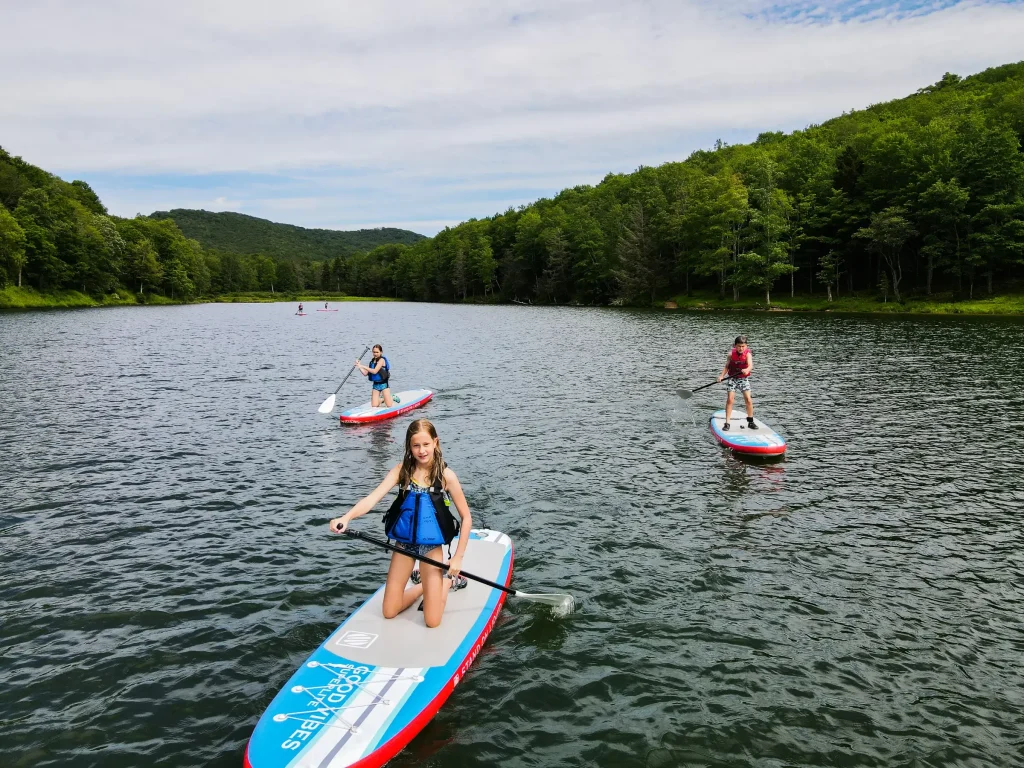 Lake Buffalo
(5th grade and up)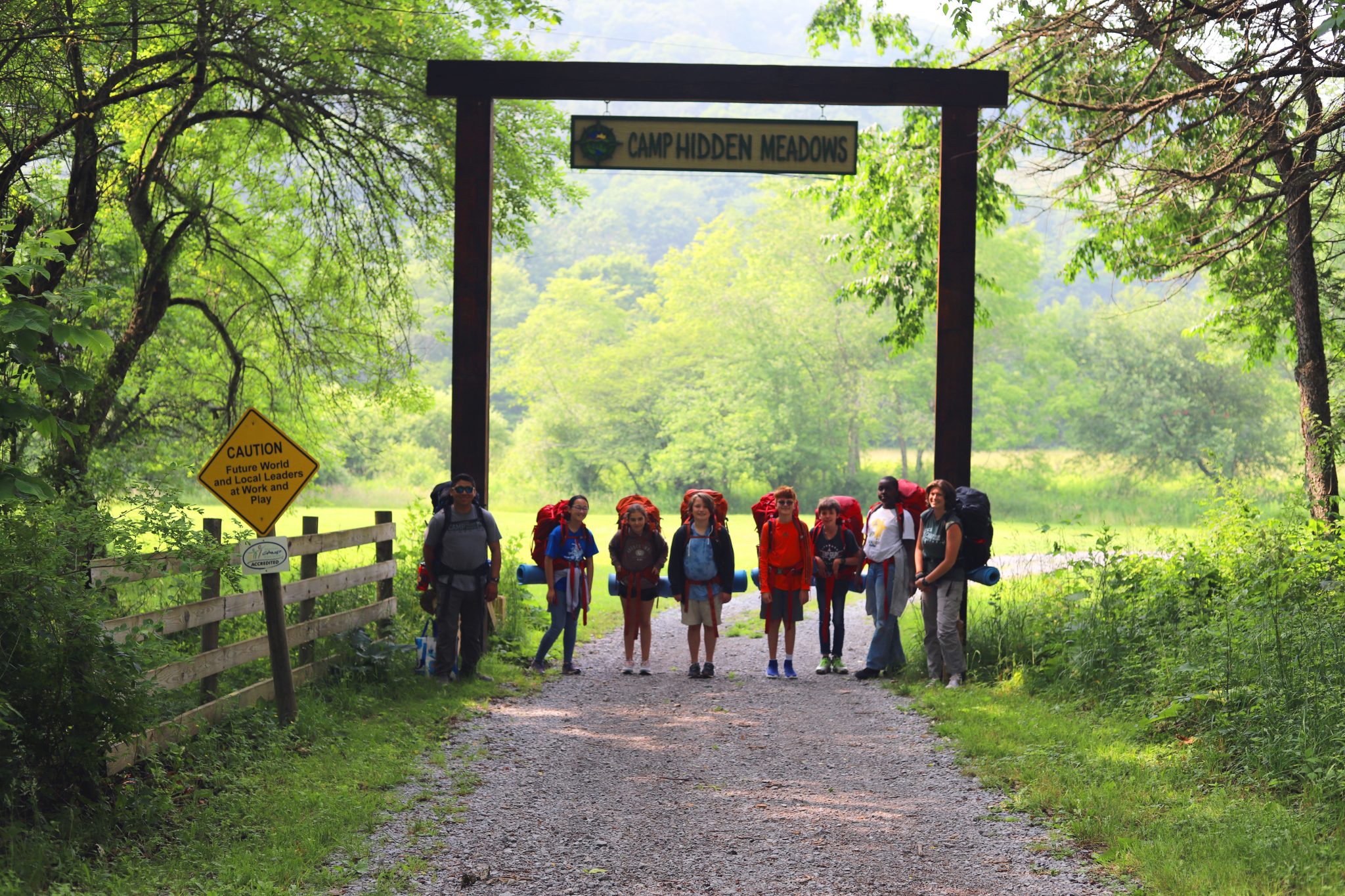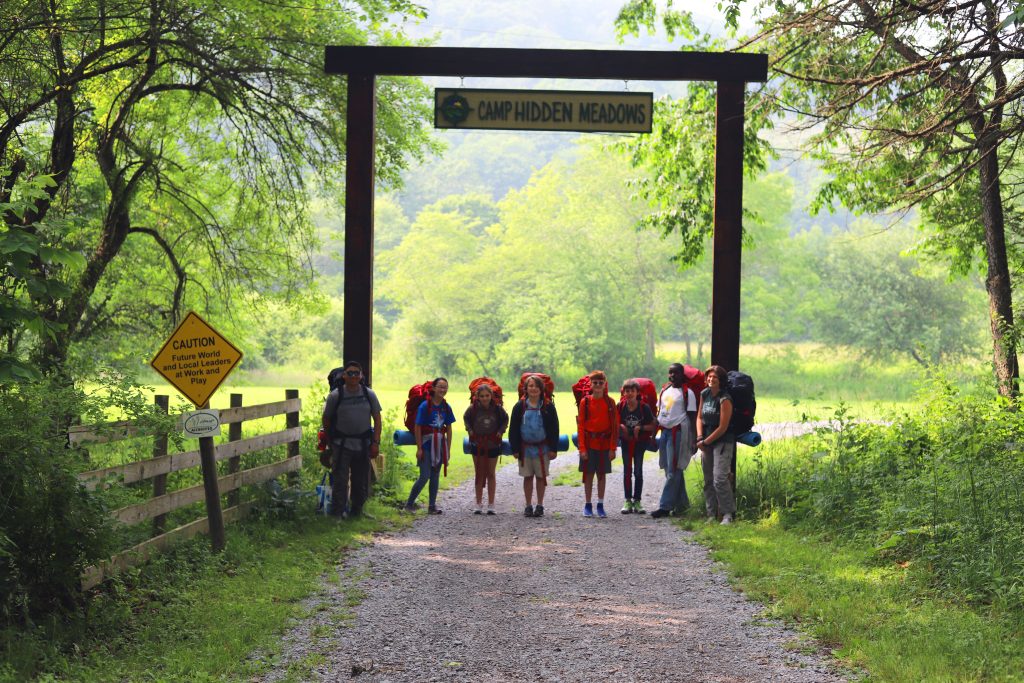 Overnight Backpacking
(All Ages)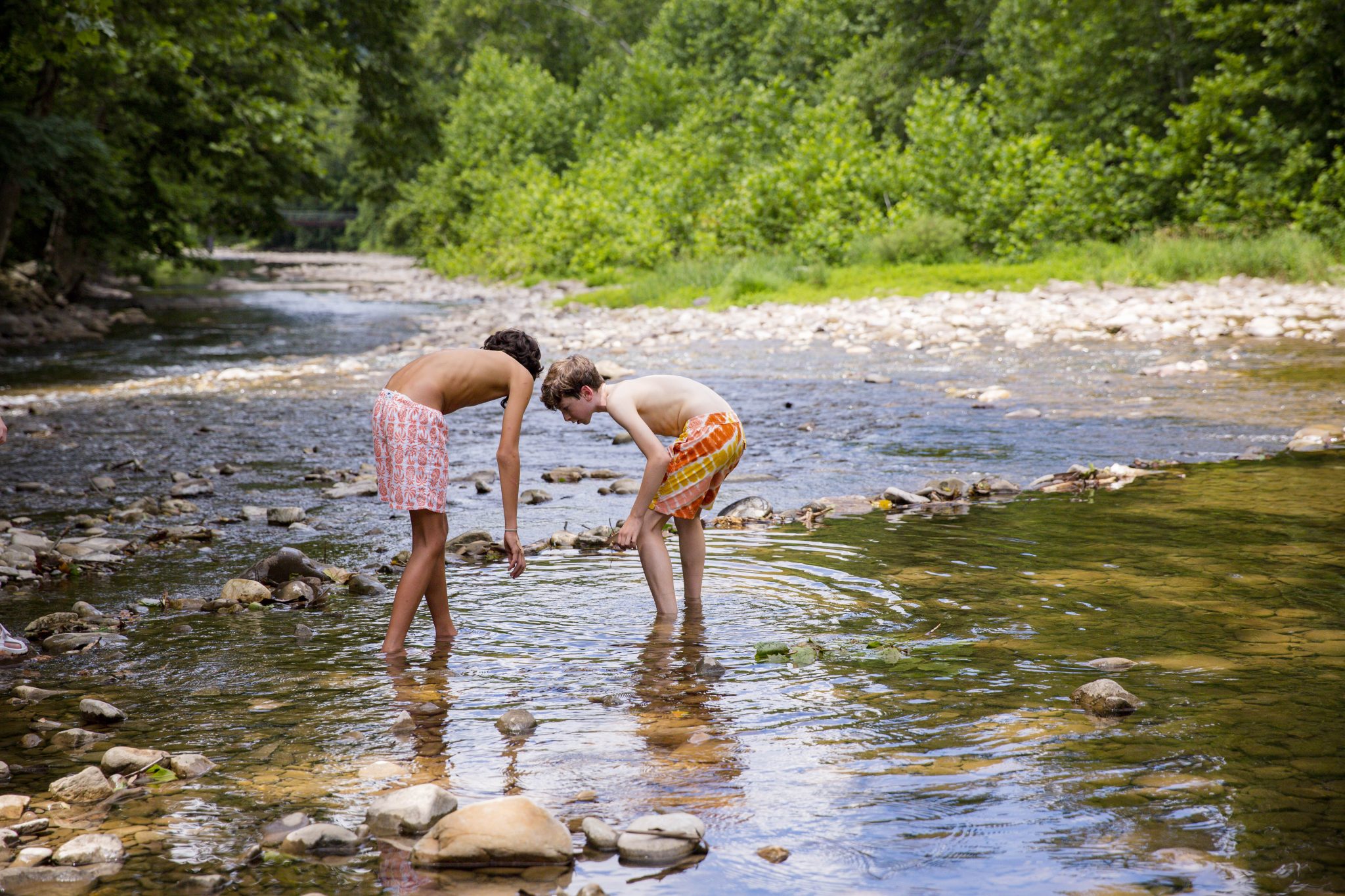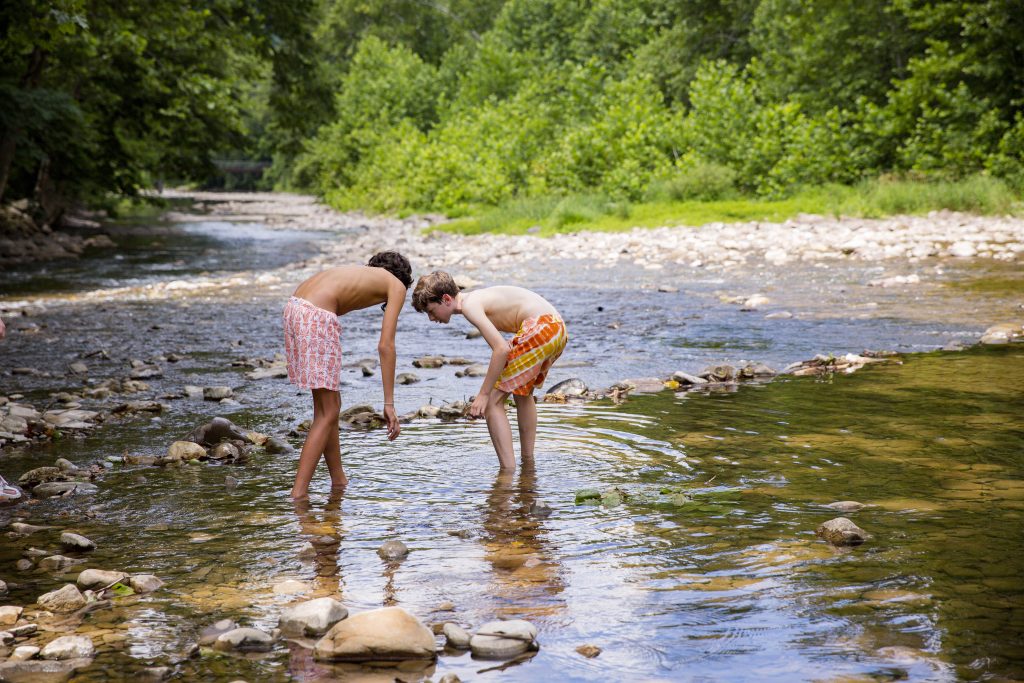 Seneca Rocks Nature Hike and River Exploration
(All Ages)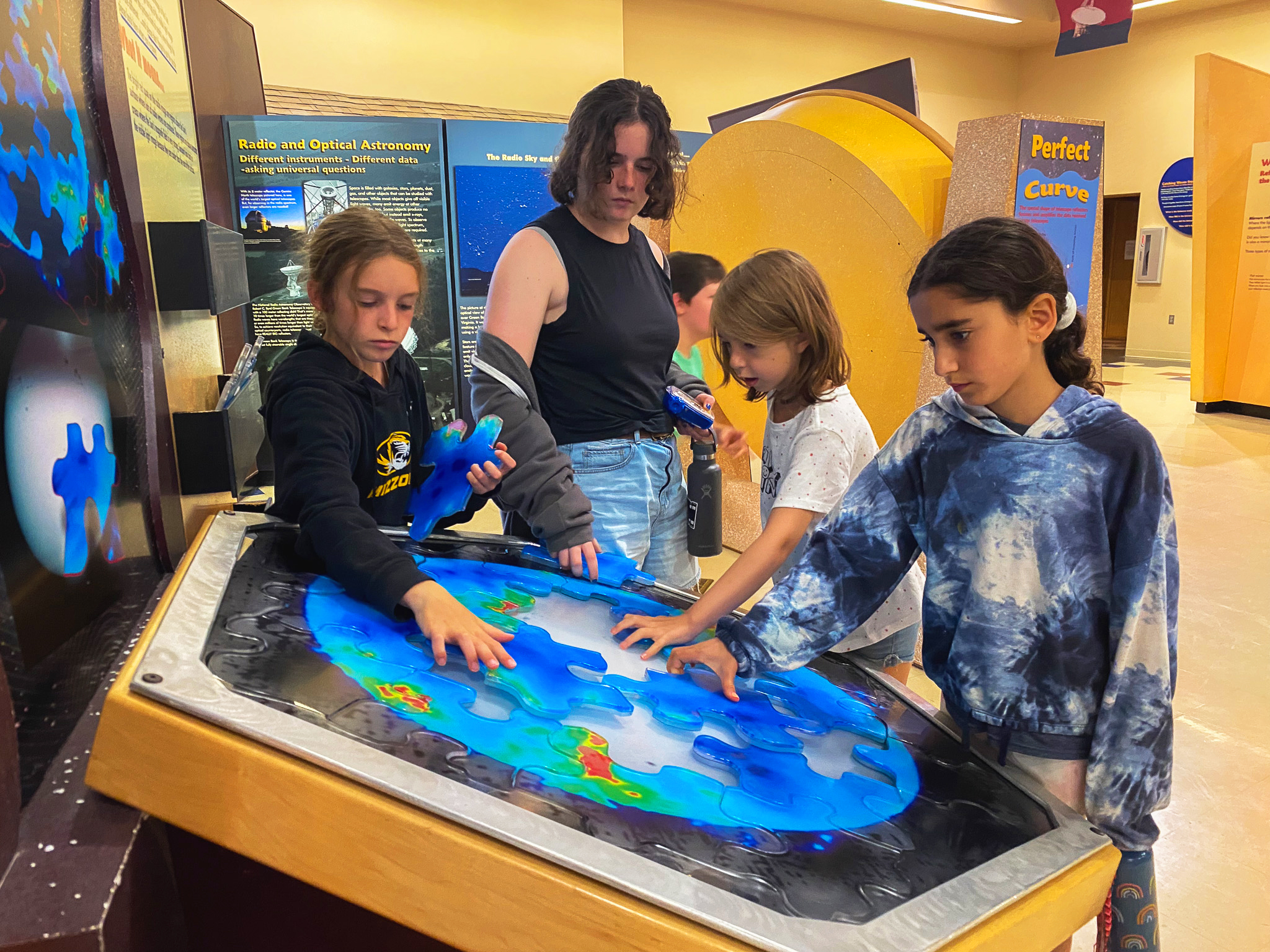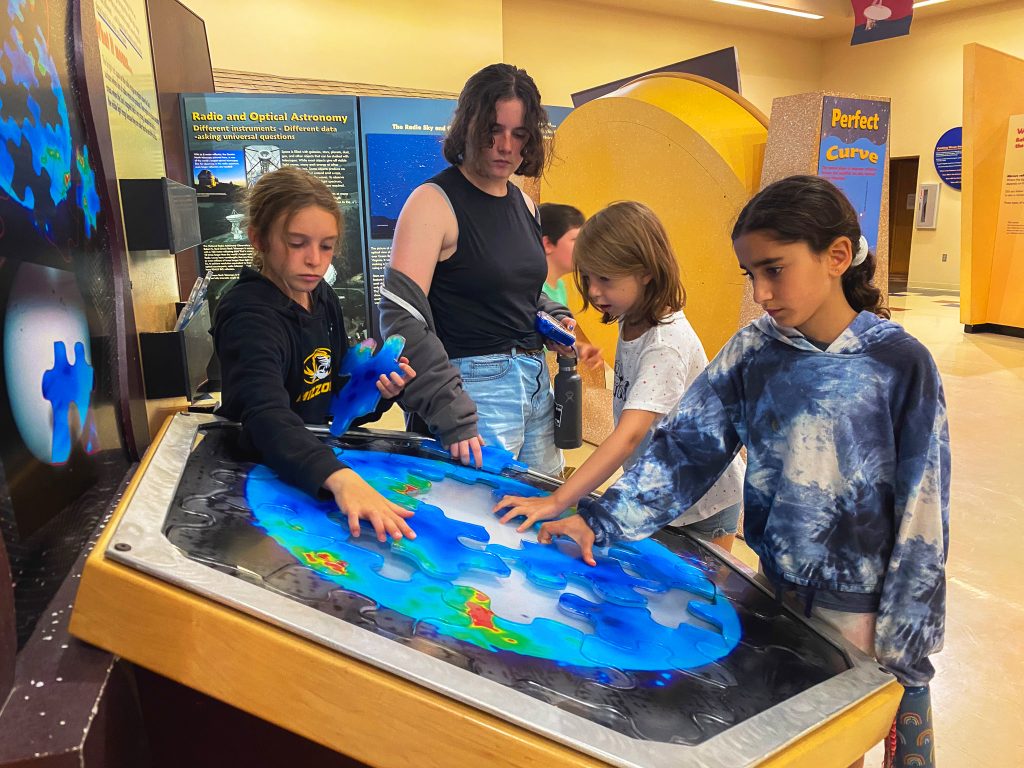 Green Bank Observatory
(All Ages)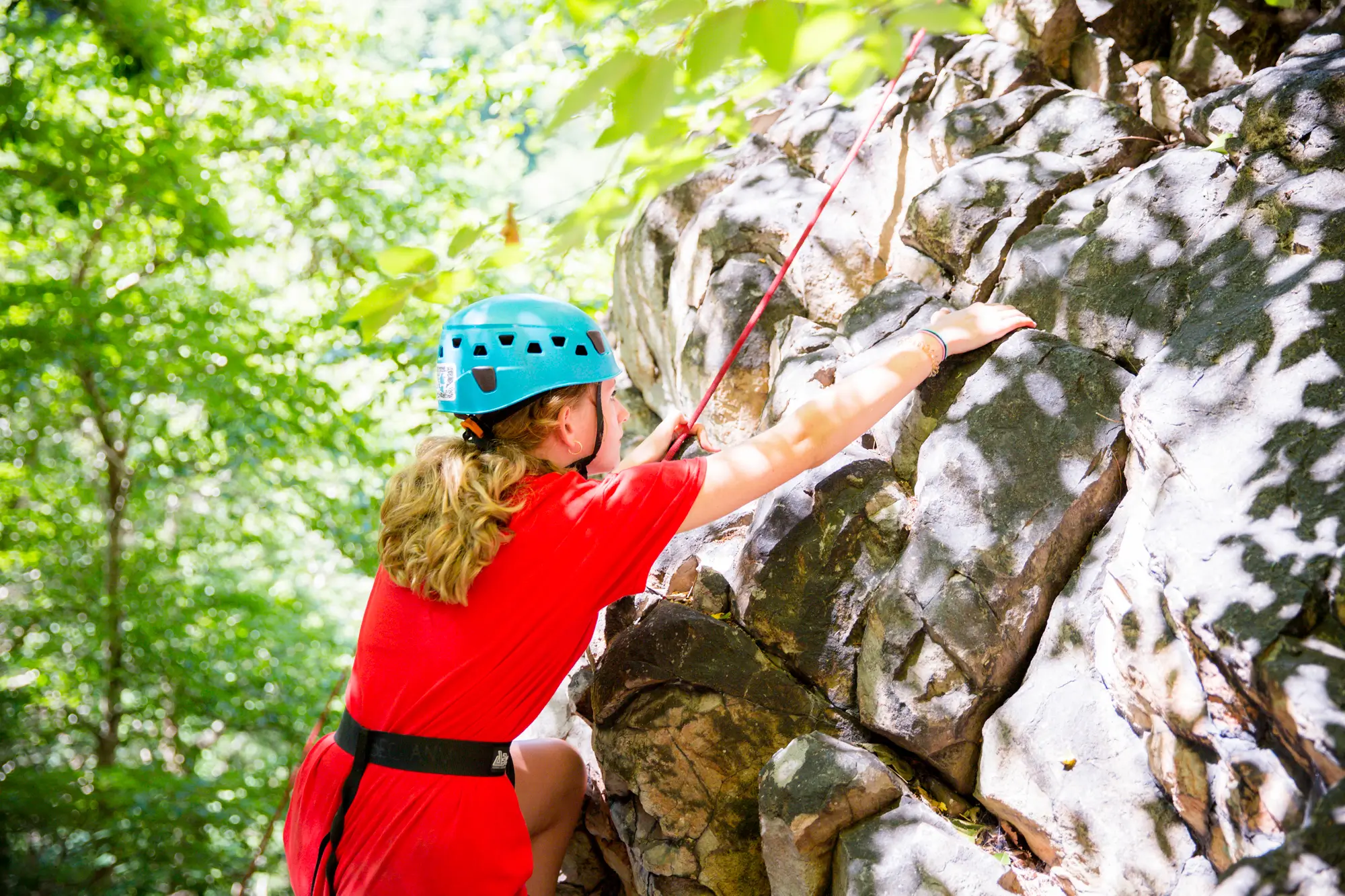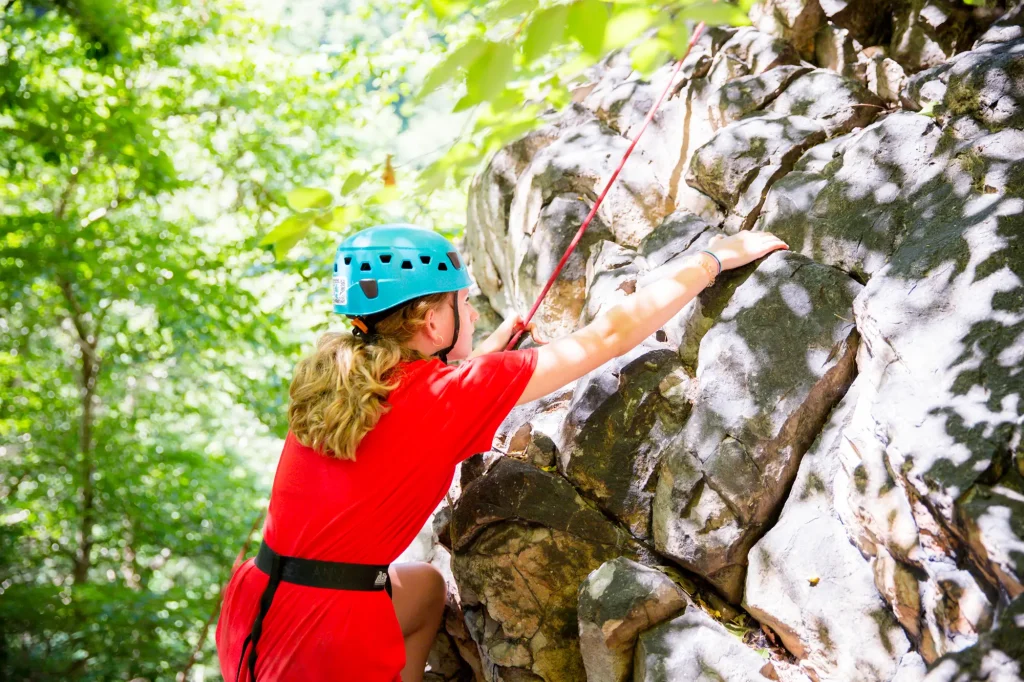 Nelson Rocks Climbing
(5th grade and up)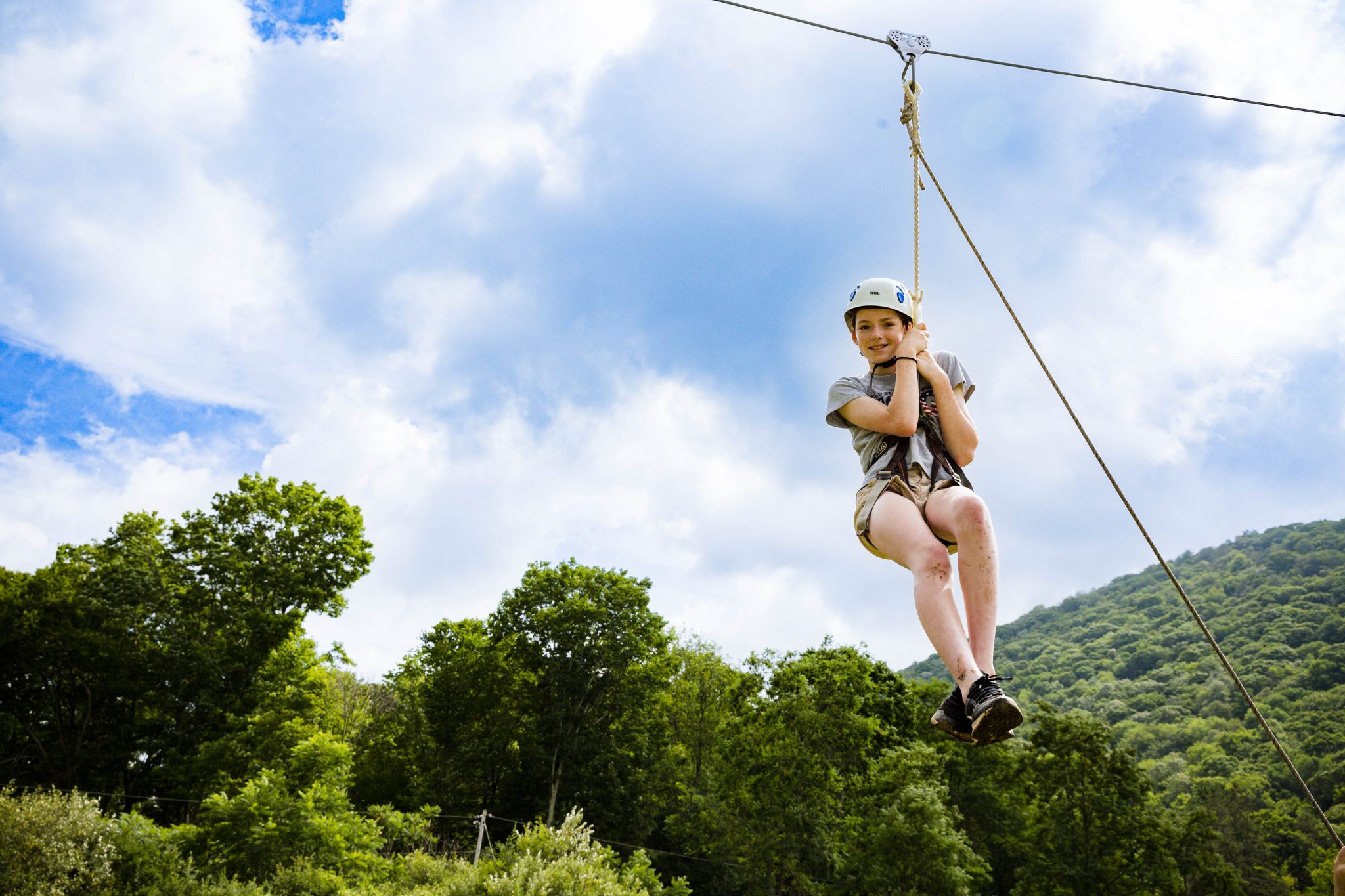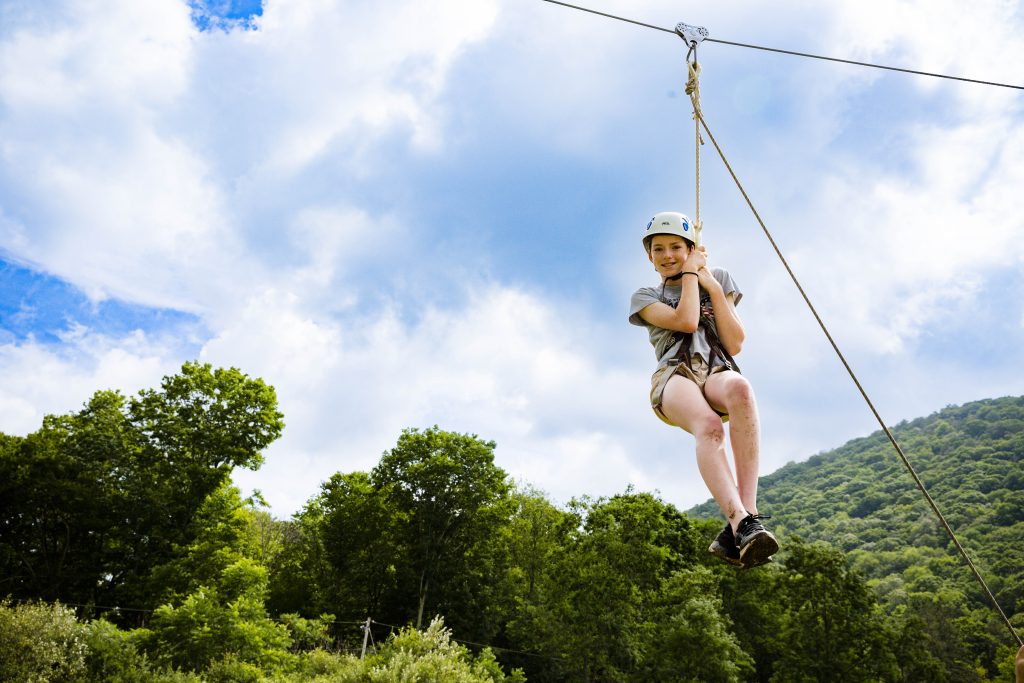 Zipline Canopy Tour
(7th grade and up)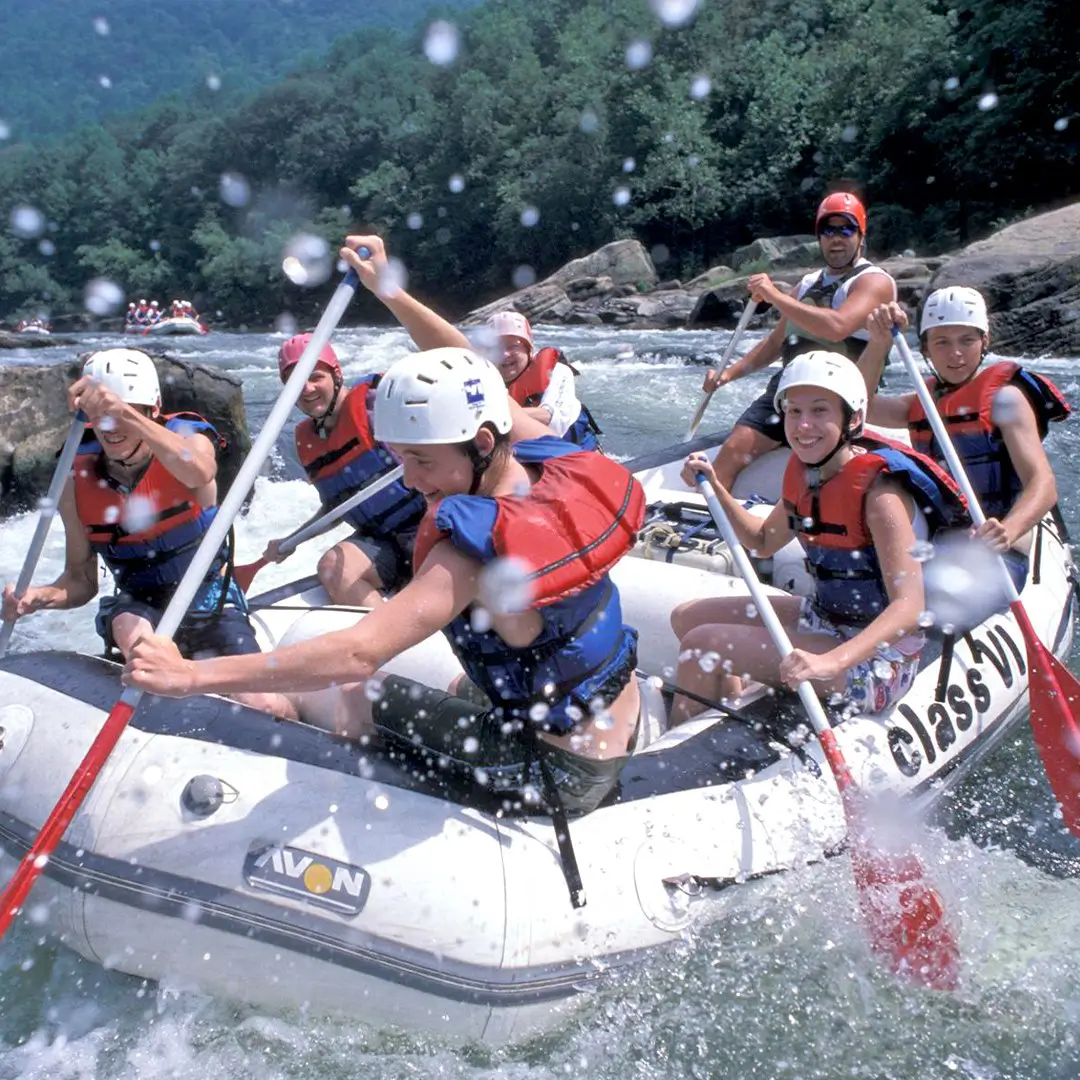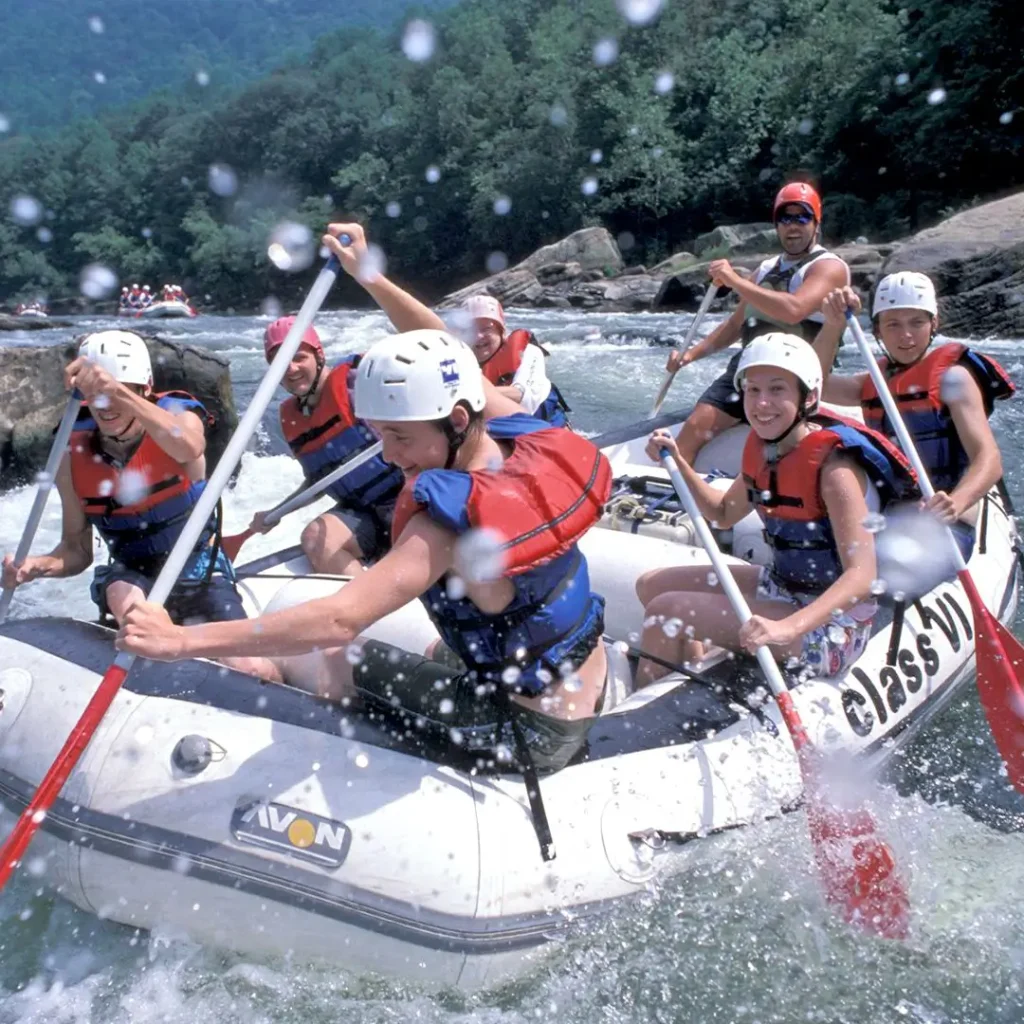 Whitewater Rafting
(7th grade and up)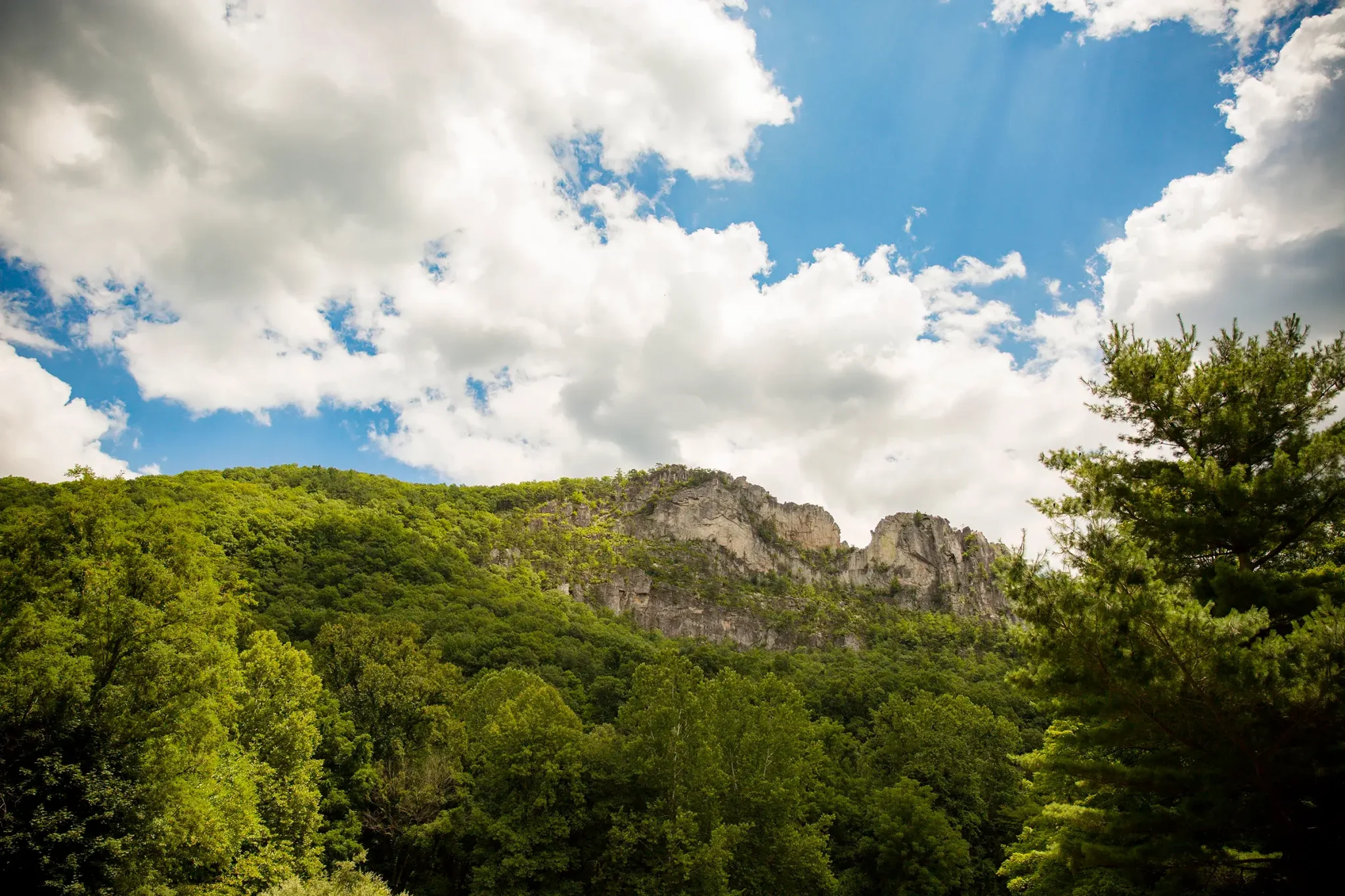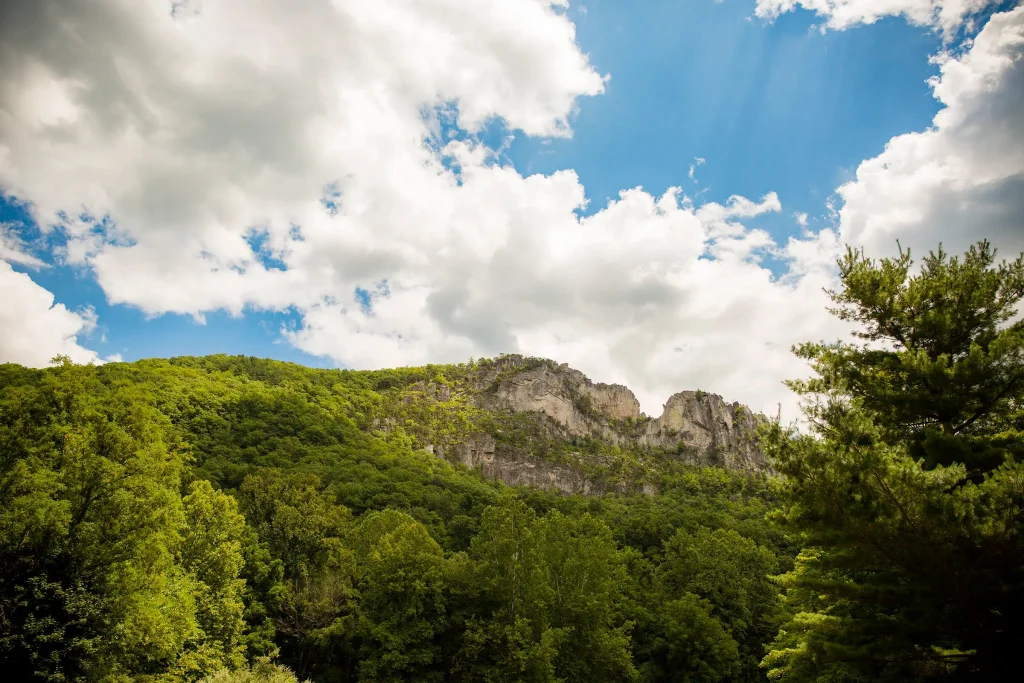 Seneca Rocks Hike and Climb
(7th grade and up)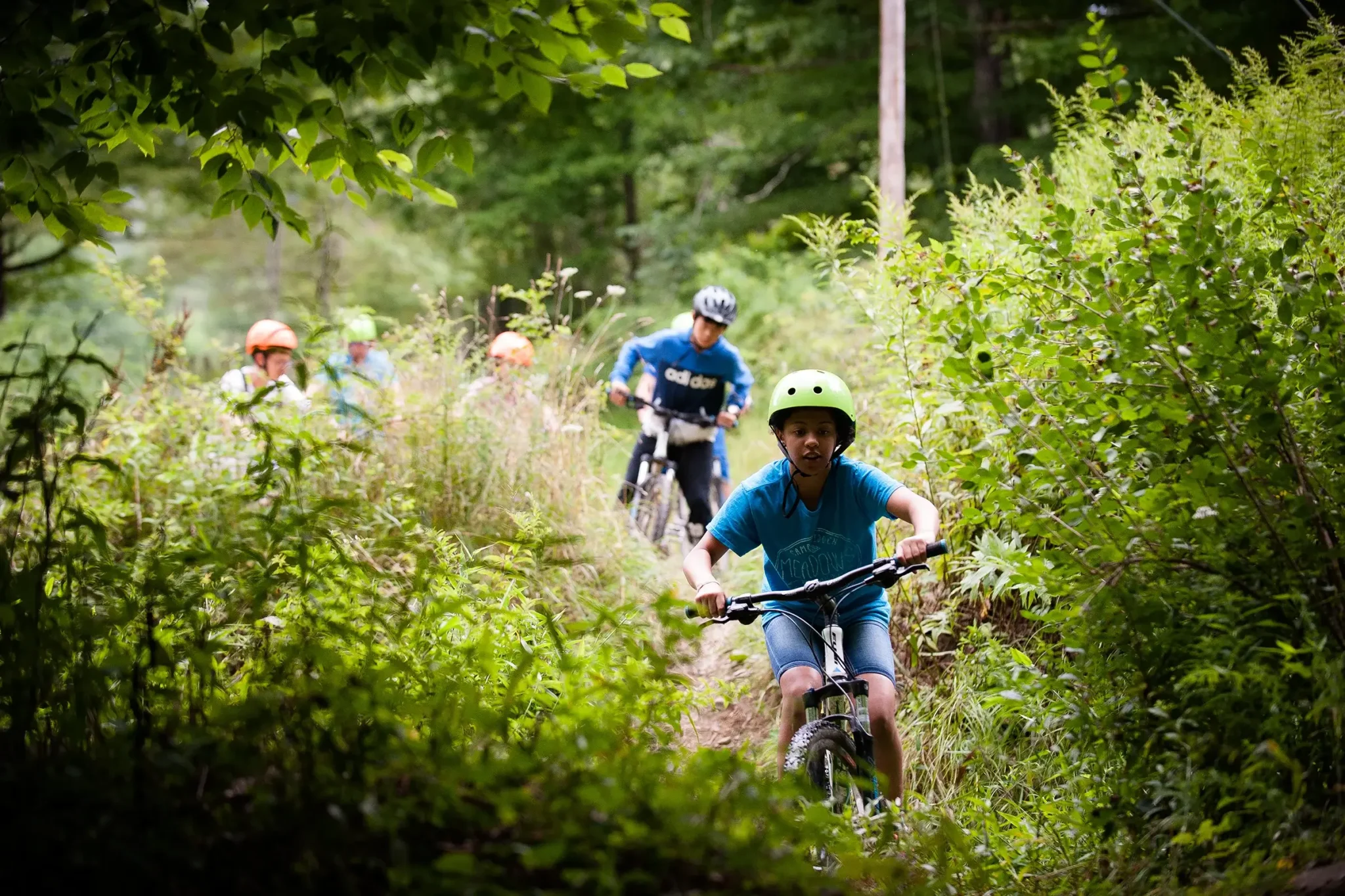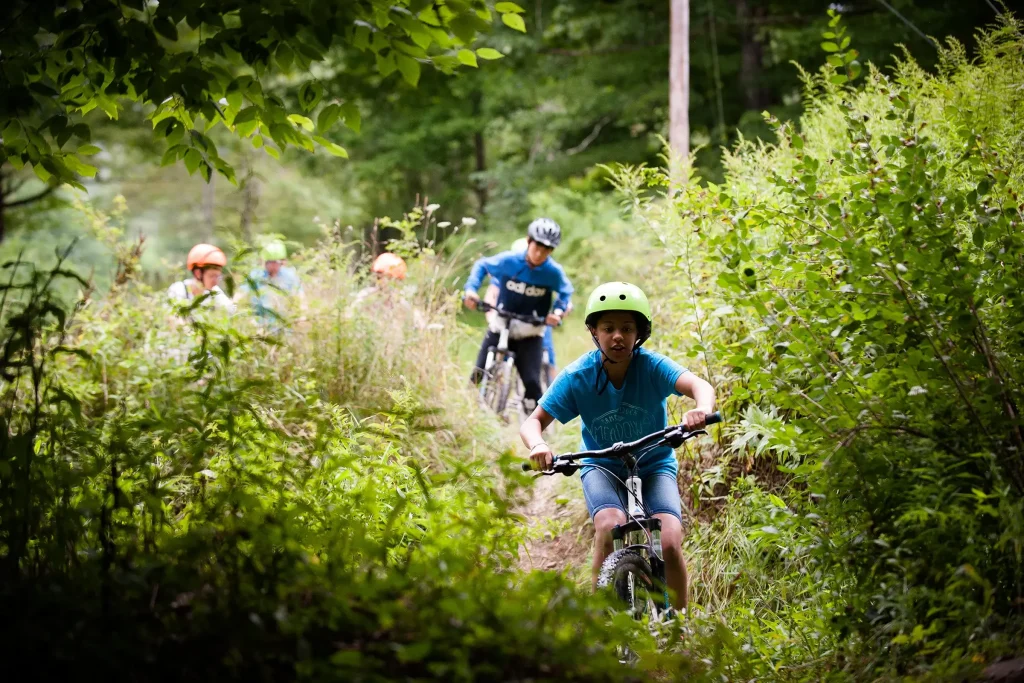 Rail Trail Mountain Biking
(7th grade and up)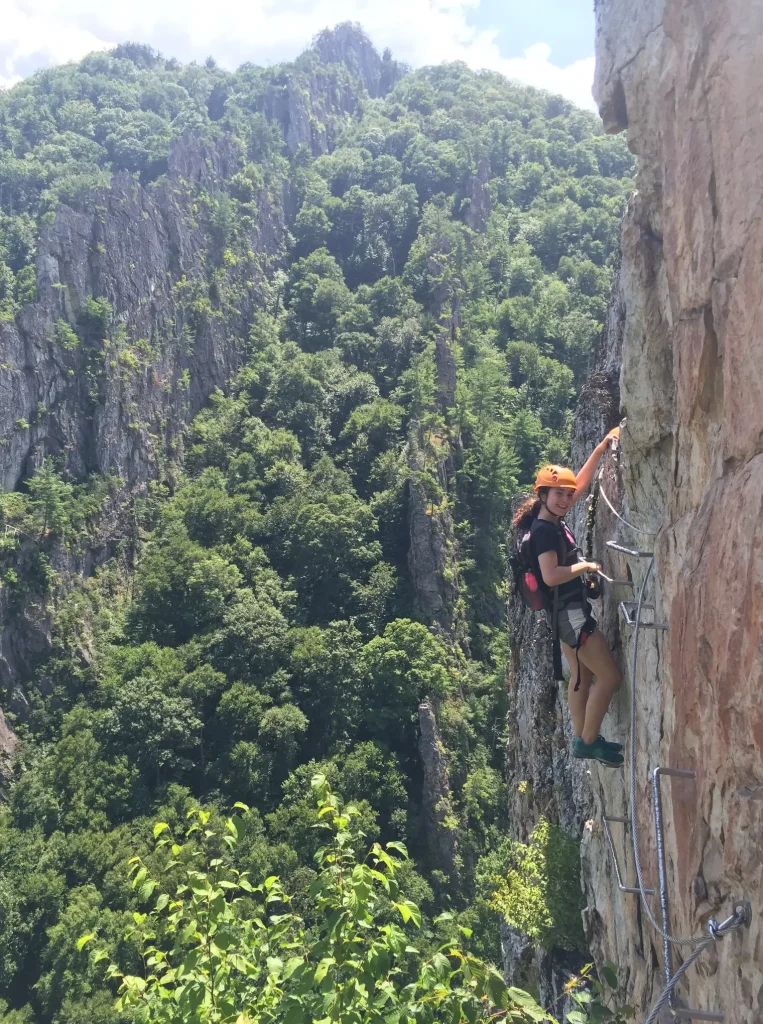 Nelson Rocks Via Ferrata
(7th grade and up)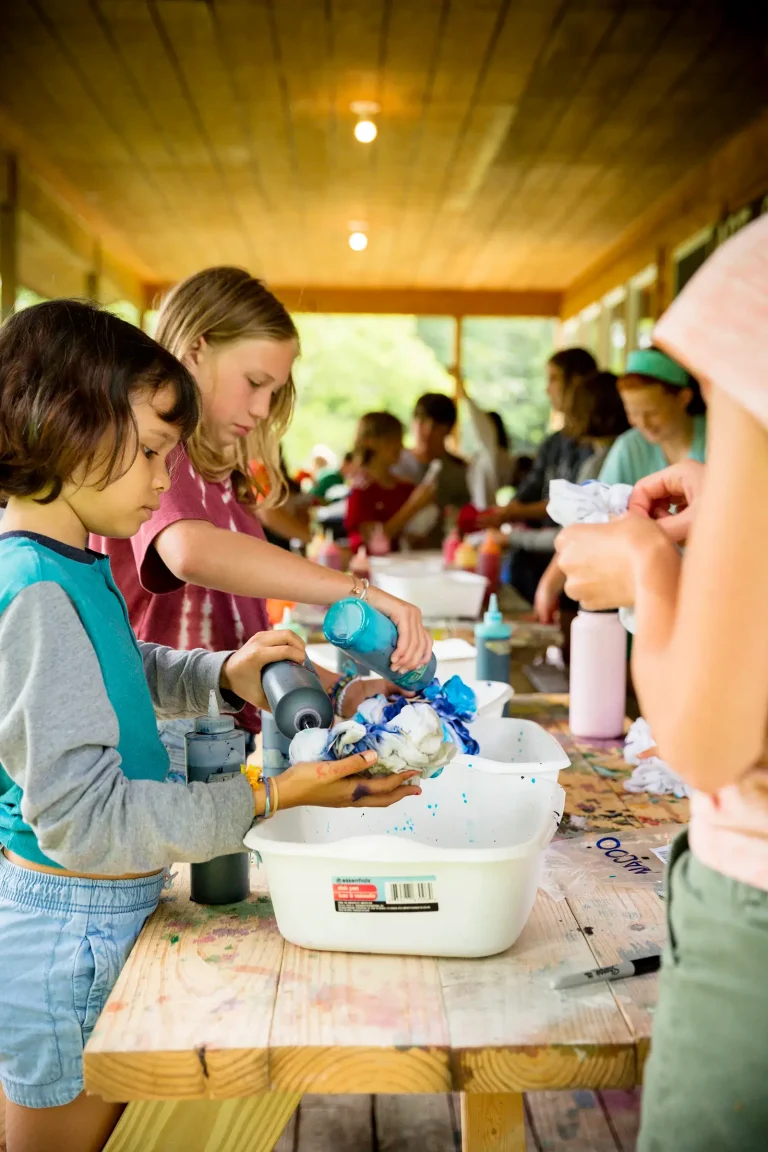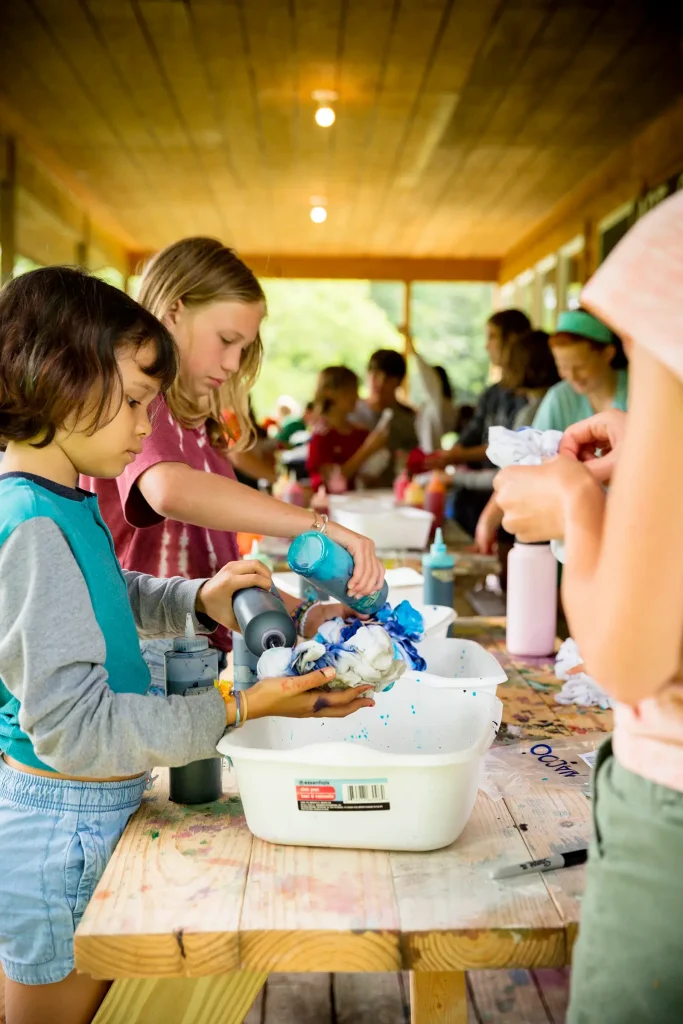 This is the time of day when Campers get to choose their own adventure. Each day brings a new selection of activities run by our staff. Campers can choose an old favorite, give something new a try, or do an activity that is not normally offered as a Workshop, such as playing Disc Golf or Gaga Ball. Every week, we have Tie-Dye Tuesday!
We're not a Horseback Riding Camp, but we do offer high-quality horseback-riding lessons for beginners and intermediates. It's a safe and fun way to try out horseback riding. You'll get to ride 4 times per week at camp. Learning to handle these beautiful creatures teaches respect for animals and builds self-confidence.
Horseback riding takes place at camp with experienced instructors and well-cared for horses. Riders begin in the ring, developing a trust relationship between camper and horse. The camper learns how to interact with horses before progressing to basic riding skills. As competence increases campers may venture out of the ring on one of our trail rides.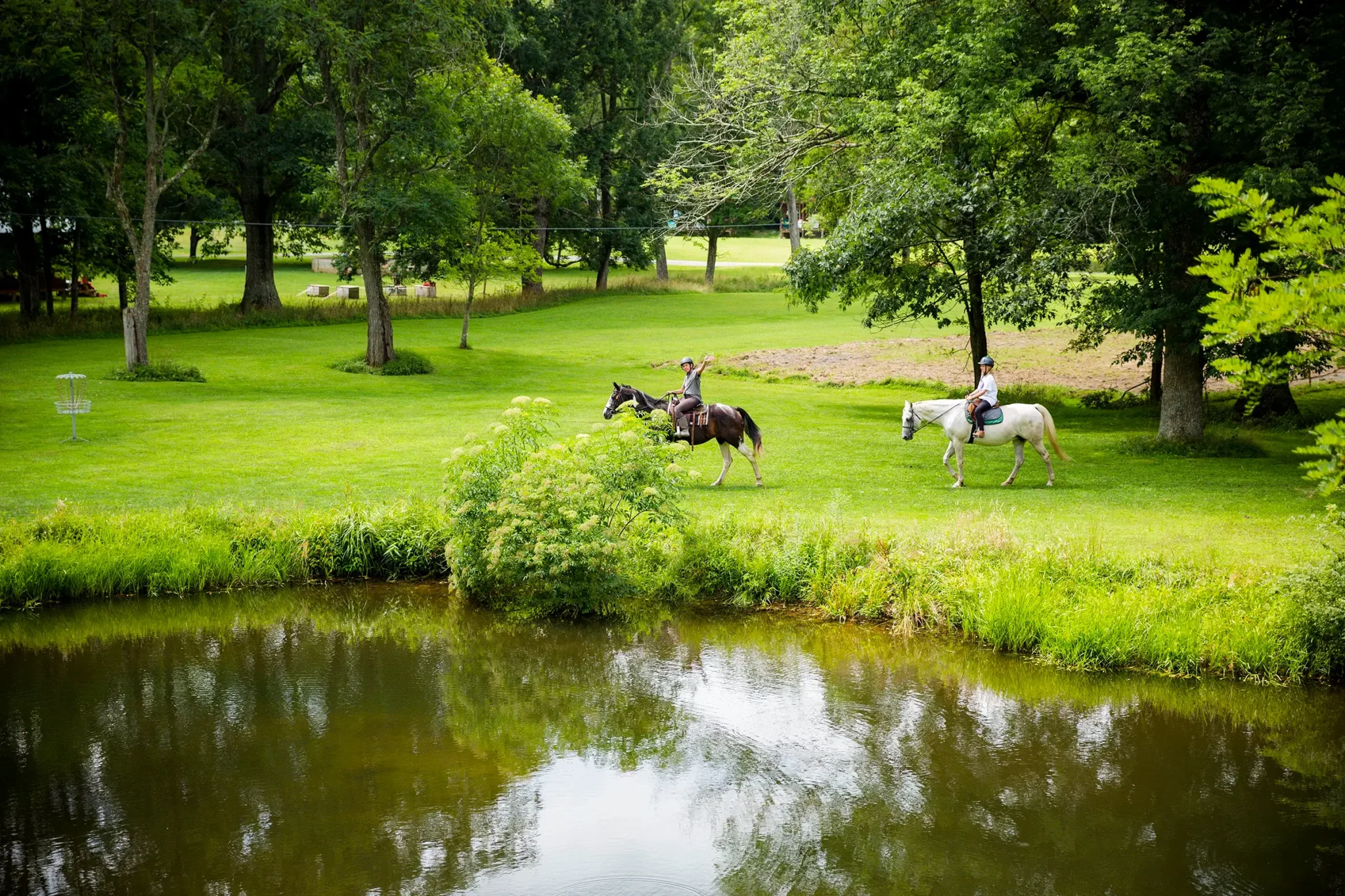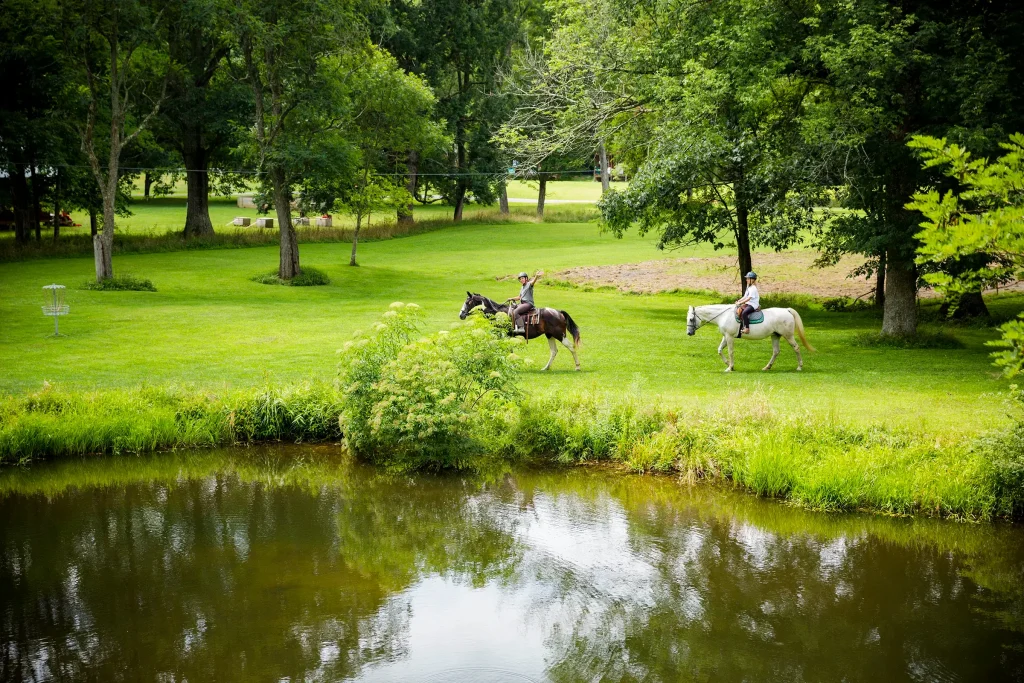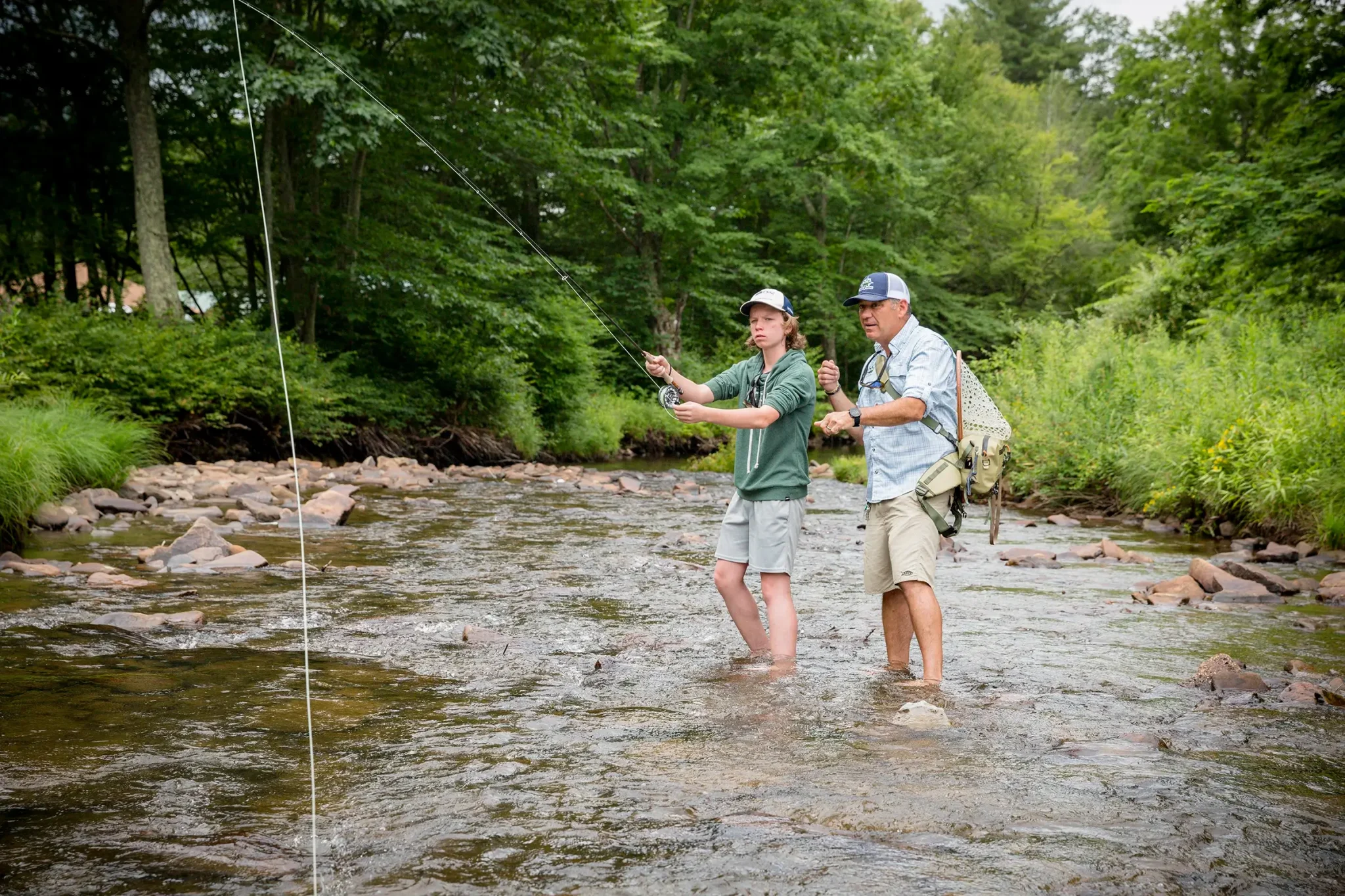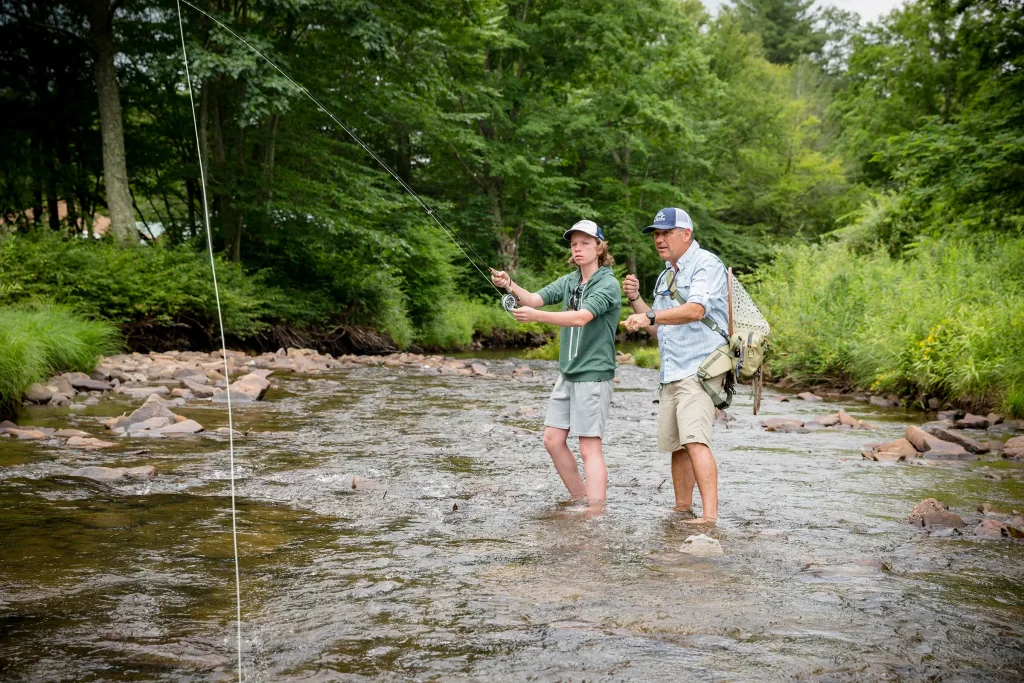 We partner with an Orvis-endorsed fly fishing instructor so campers can learn the timeless art of fly fishing in our very own section of the Greenbrier River. This is one of Tony's favorite activities, and you can often find him casting in the river, too.
Check out the Daily Schedule!